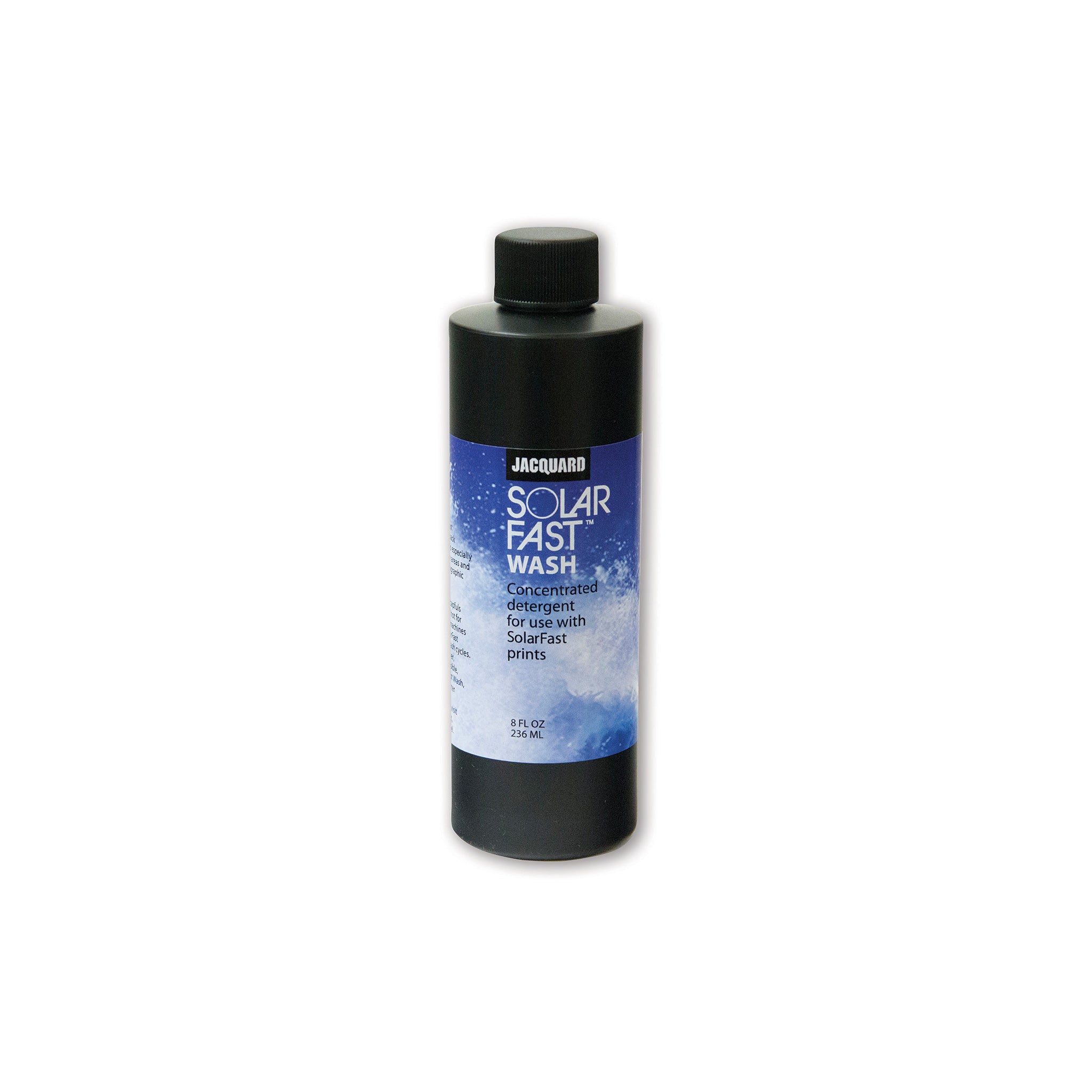 Available in 2 options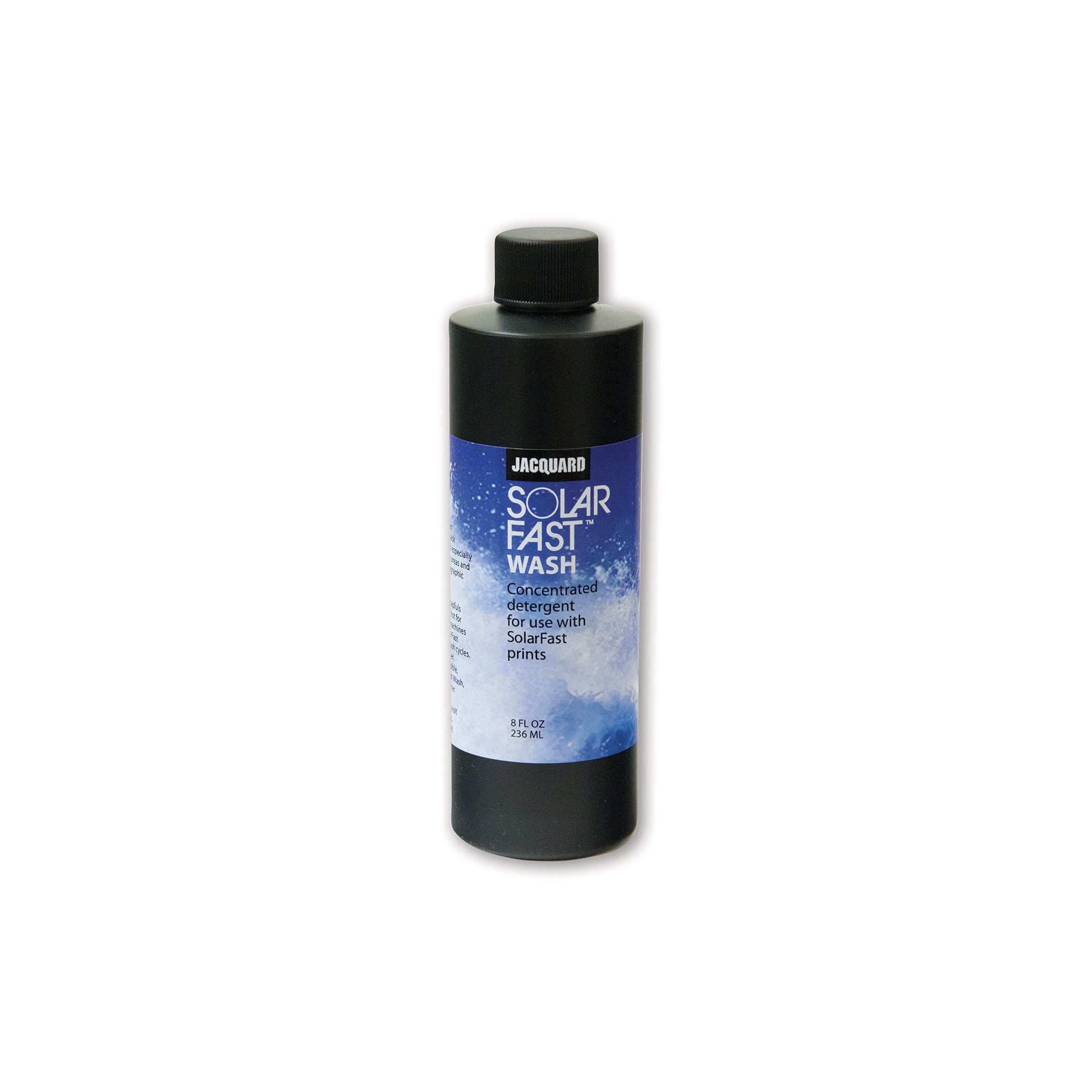 SolarFast Wash
---
SolarFast Wash removes undeveloped SolarFast dye from prints and reduces the risk of backstaining during washing. This is especially important for preserving white areas and highlights when making photographic prints on fabric or paper.
Available in 8 fl oz and 1 gal.
NOTE: 1 gal size is made-to-order. Please allow 7 days for production, not including transit time.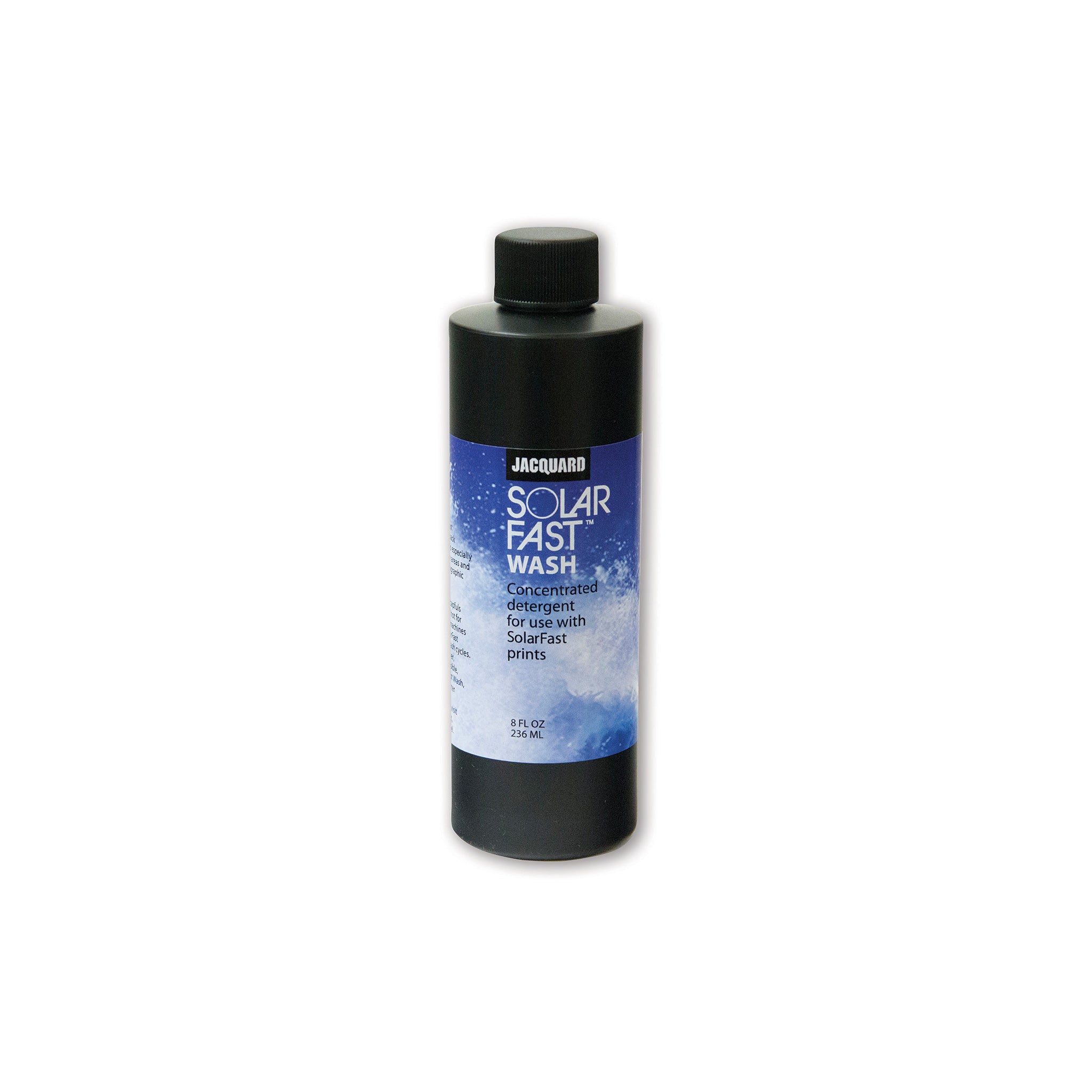 See what artists are making with our SolarFast Wash
NOTE: Use of any site content, including any/all images, without express and written prior permission from Jacquard Products is strictly prohibited. CLICK HERE to request permission for image use.