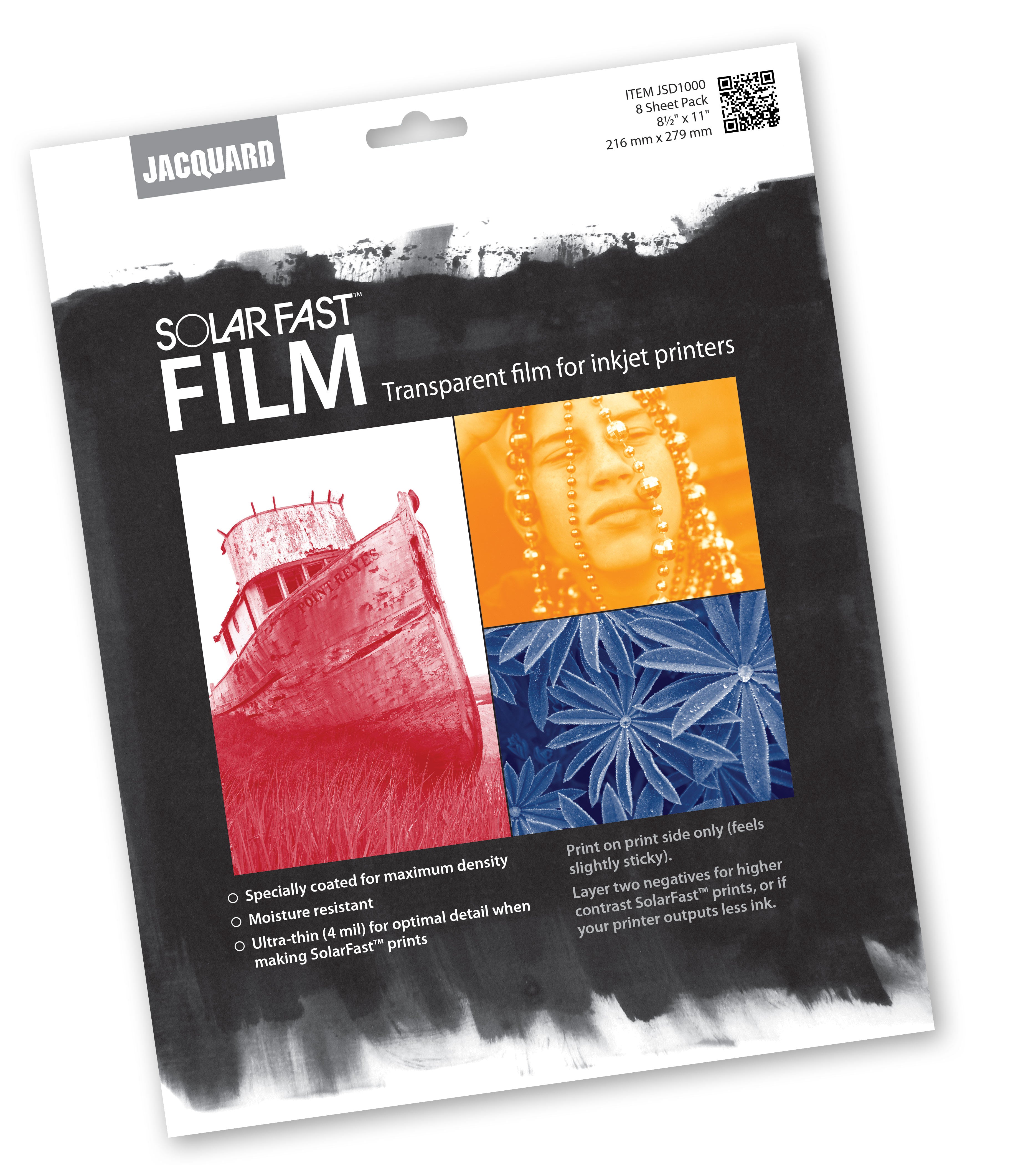 SolarFast Film
---
Use to create photographic negatives for SolarFast printing and film positives for screen printing applications. Compatible with all inkjet printers.
8 Sheet Pack
8.5" x 11"/21.59 x 27.94 cm Film Sheets
Item JSD1000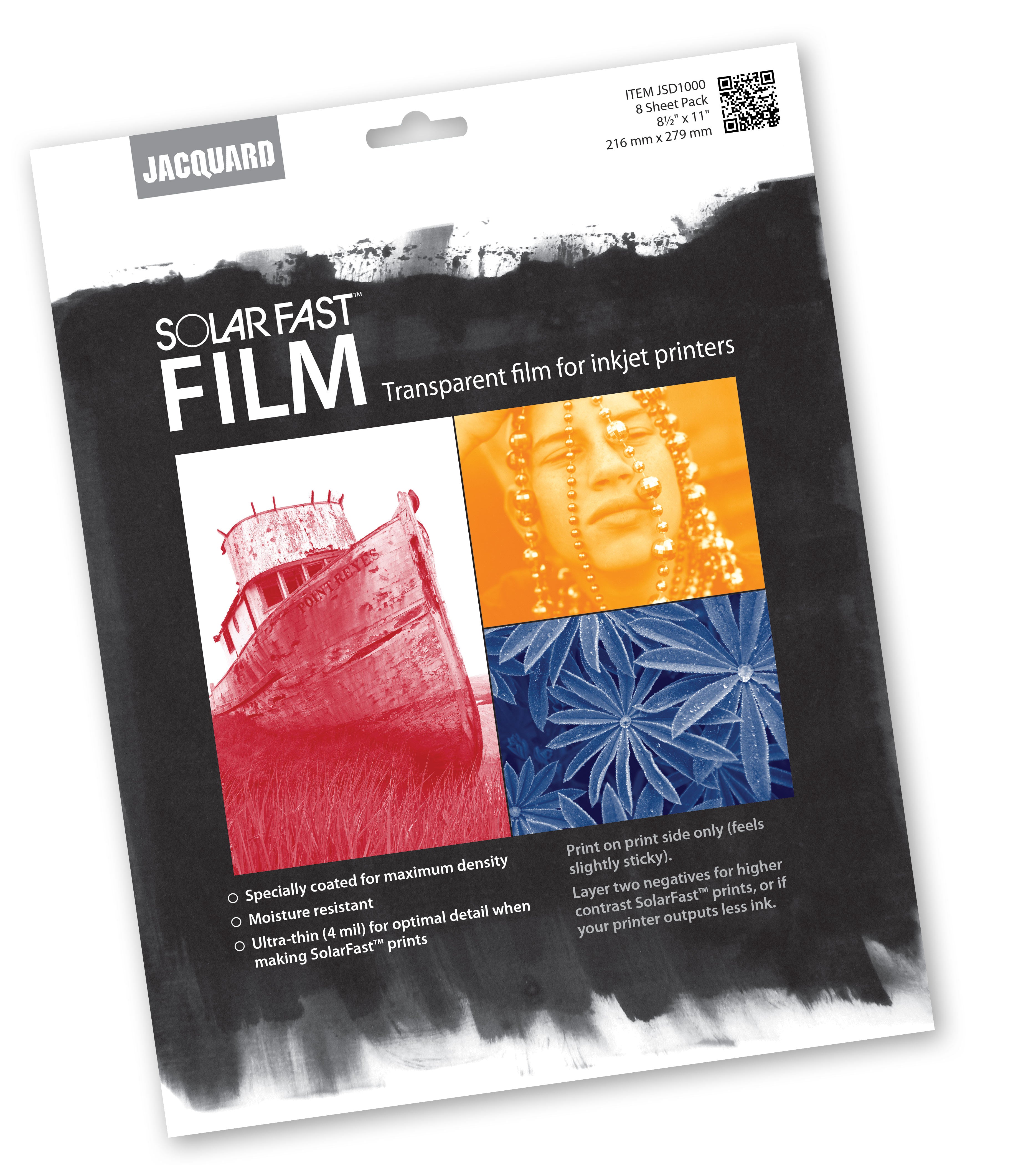 See what artists are making with our SolarFast Film
NOTE: Use of any site content, including any/all images, without express and written prior permission from Jacquard Products is strictly prohibited. CLICK HERE to request permission for image use.