Available in 2 options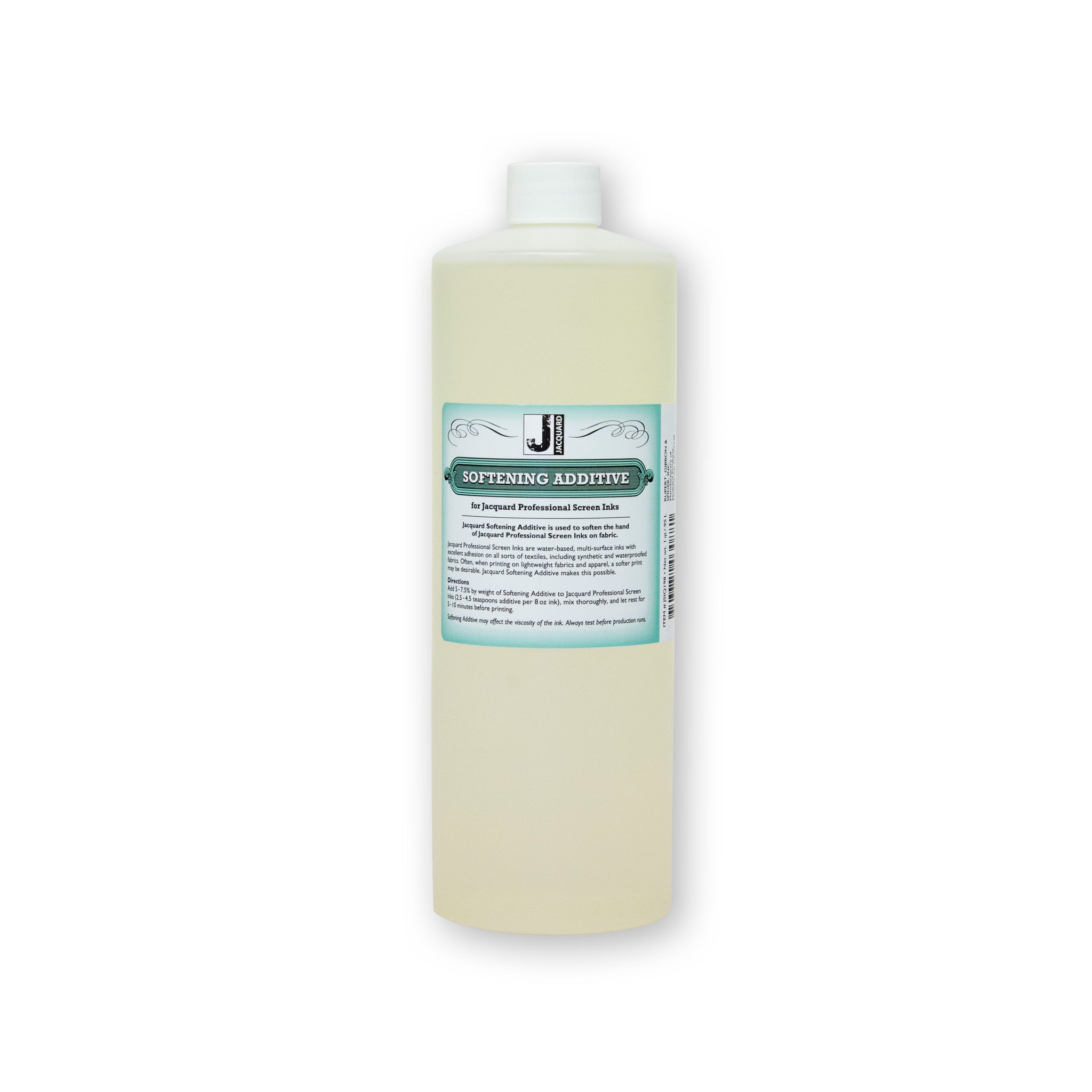 Softening Additive
---
for Jacquard Professional Screen Inks
Jacquard Softening Additive is used to soften the hand of Jacquard Professional Screen Inks on fabric.
Jacquard Professional Screen Inks are water-based, multi-surface inks with excellent adhesion on all sorts of textiles, including synthetic and waterproofed fabrics. Often, when printing on lightweight fabrics and apparel, a softer print may be desirable. Jacquard Softening Additive makes this possible.
Available in 8 fl oz and 1 qt.
NOTE: 1 qt size is made-to-order. Please allow 7 days for production, not including transit time.