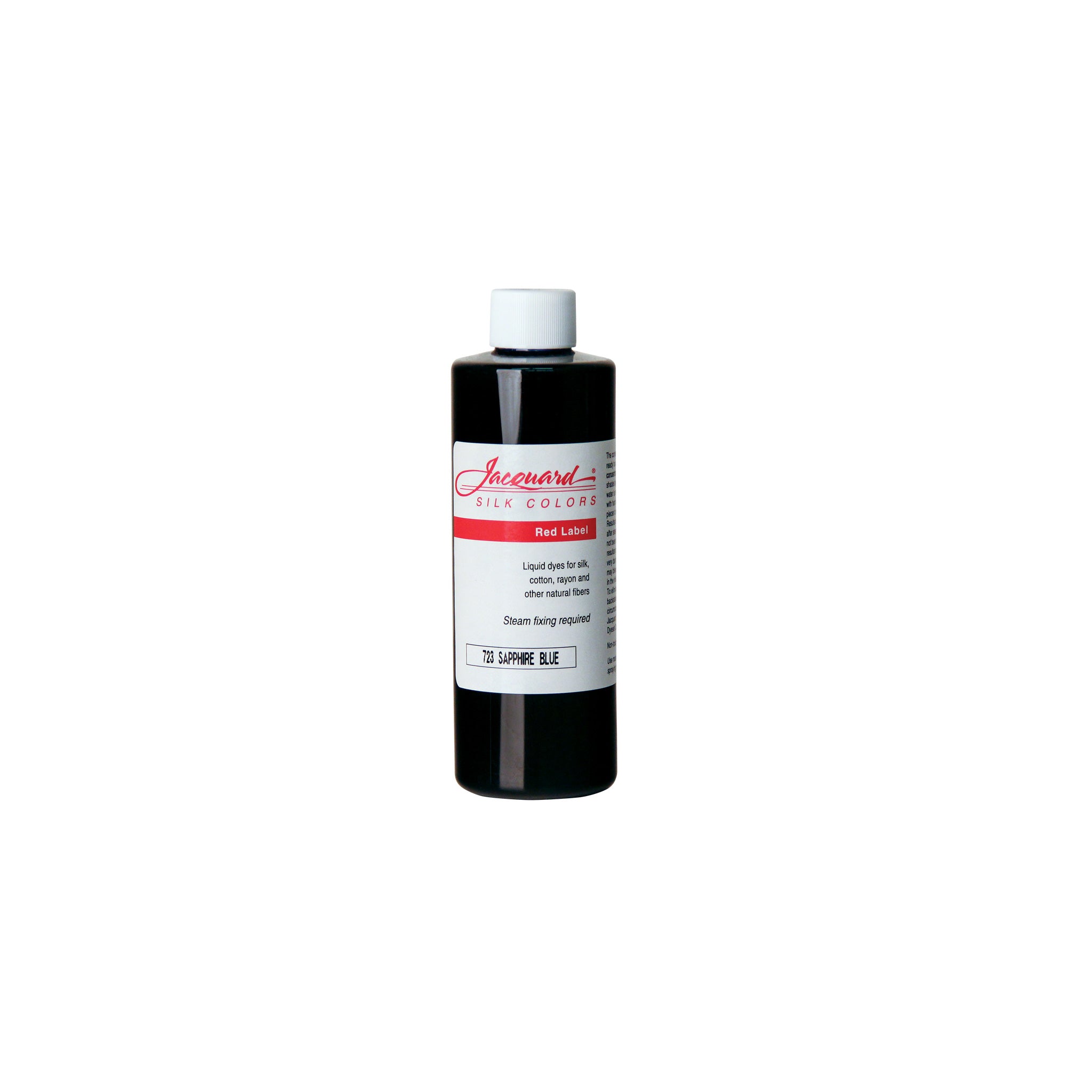 Available in 39 options














Silk Colors RED Label
---
Jacquard's Silk Colors are liquid dyes used primarily for direct application silk painting. The range consists of 20 intermixable colors—the essential rudiments for an infinite palette of vivid hues. Unlike European silk colors (which tend to be liquid acid dyes), Jacquard's Silk Colors are modified fiber-reactive dyes. This allows for easier setting, better lightfastness and maximum washfastness.
RED Label dyes are mid-energy fiber-reactive dyes that are concentrated for economy, making them especially well-suited for professional artists and production studios. Red Label Silk Colors are ideal for traditional silk painting, as well as for many specialty applications, such as discharge, chemical resist, printing and shibori. Must be set with steam.
Also available in
8 fl oz 1 qt
Also available: Silk Colors GREEN label Dyes (8 fl oz and 1 qt).

See what artists are making with our Silk Colors RED Label
NOTE: Use of any site content, including any/all images, without express and written prior permission from Jacquard Products is strictly prohibited. CLICK HERE to request permission for image use.