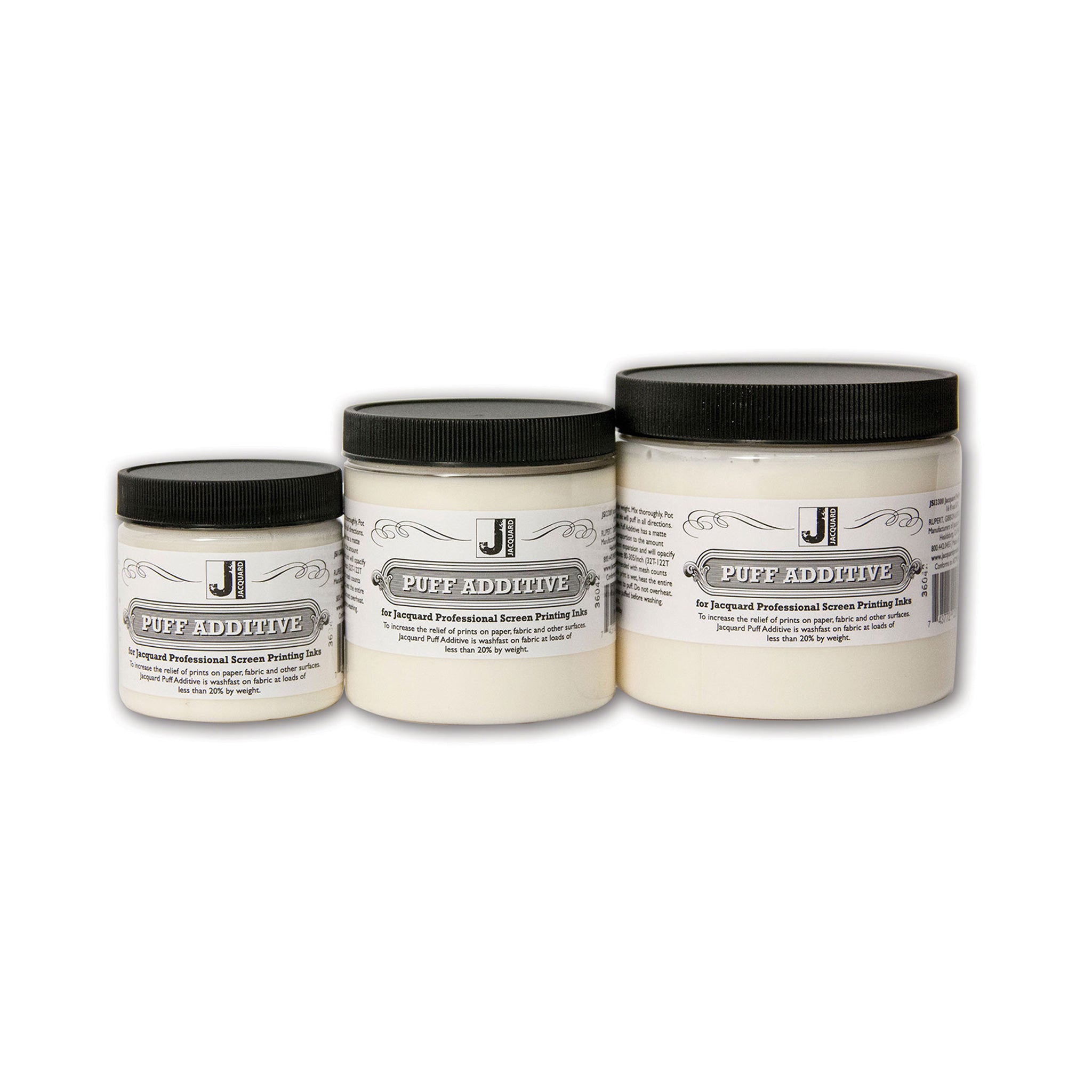 Available in 3 options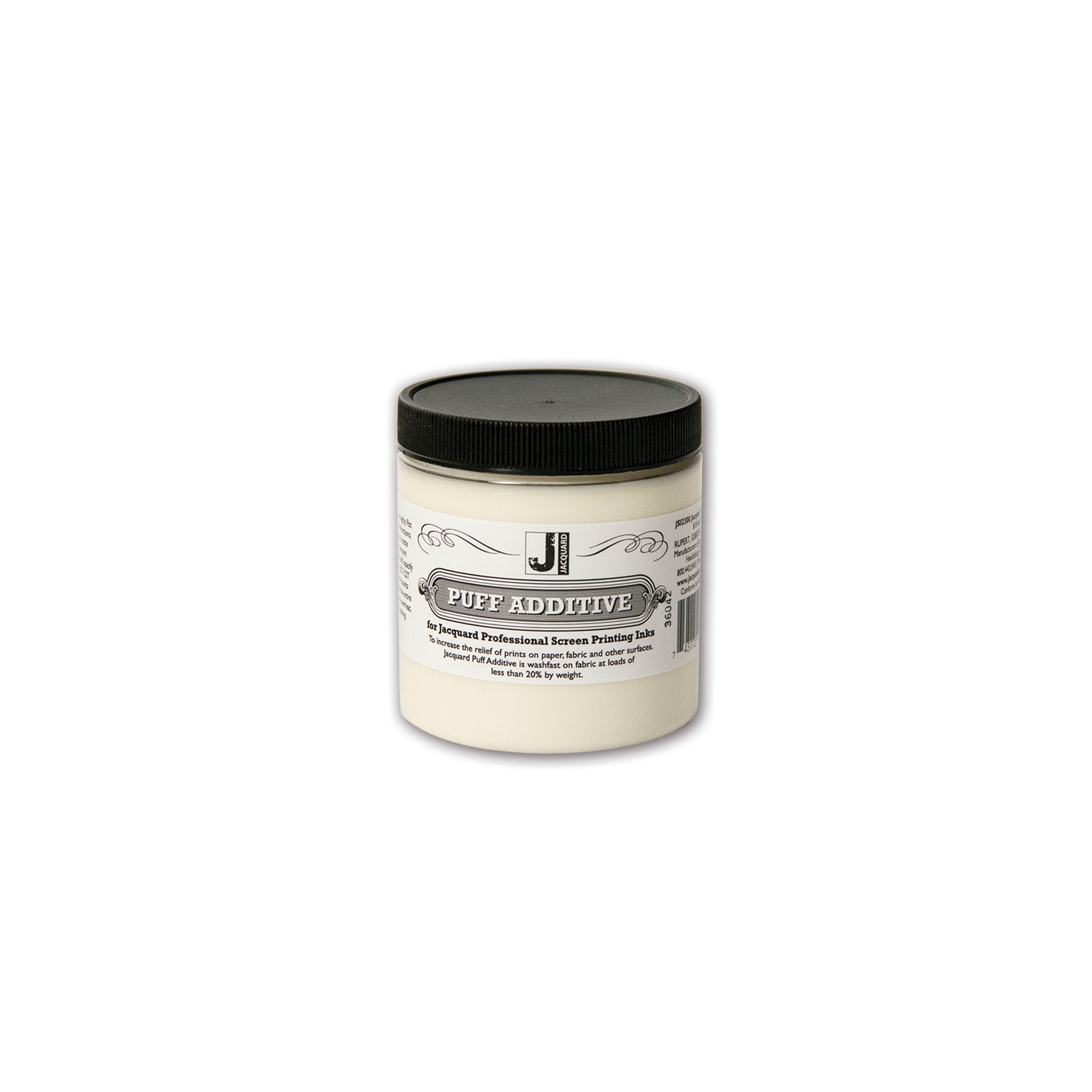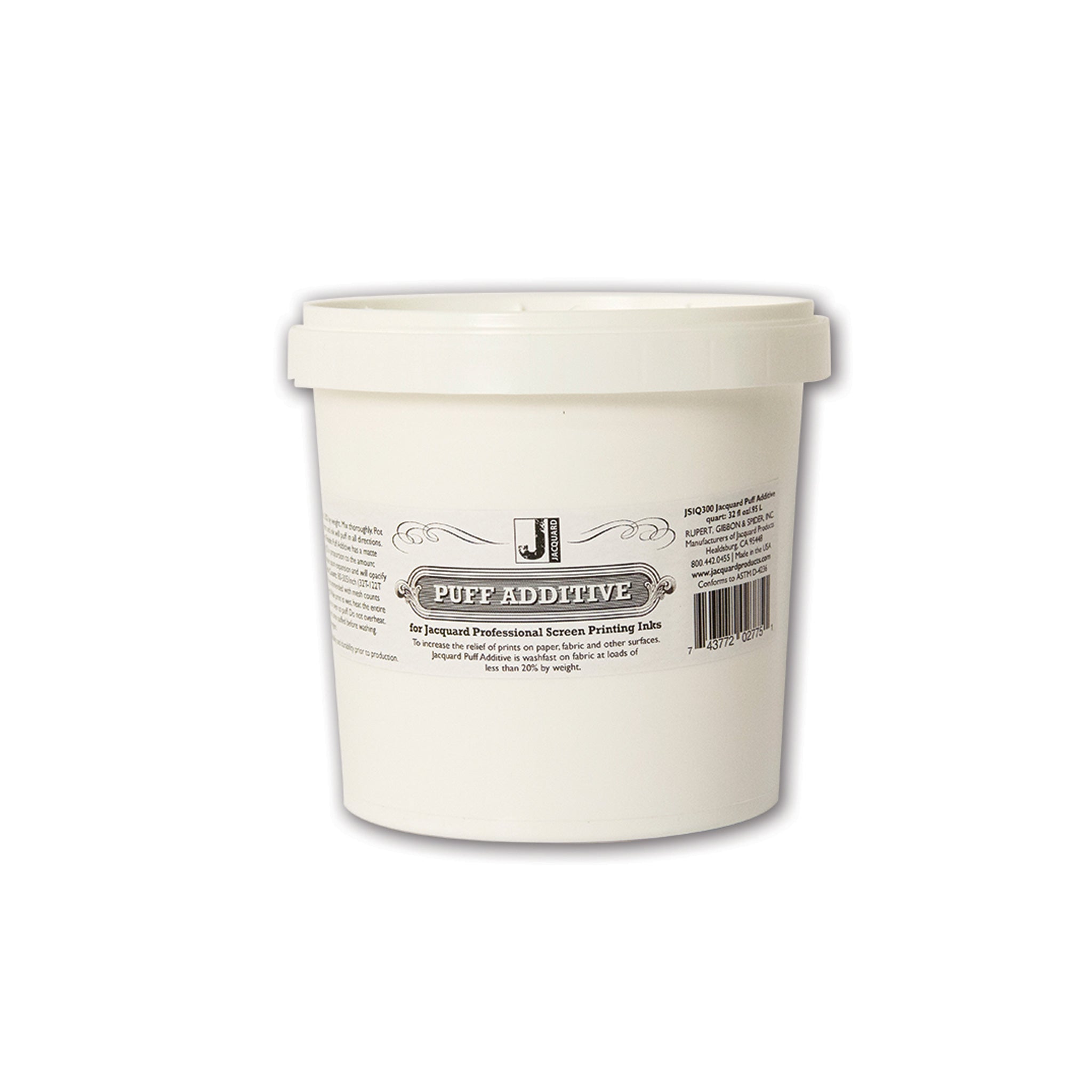 Puff Additive
---
Jacquard Puff Additive is used to increase the relief of prints on paper, fabric and other surfaces. Simply mix a little of the additive into your Jacquard Professional Screen Printing Inks (up to 20%), print as usual and then apply heat to your print. The microspheres in the Puff Additive expand with heat, giving you a raised print only after heating. Once puffed, the print is washfast and dry-cleanable. 
Available in 8 fl oz, 16 fl oz and 1 qt.
NOTE: 1 qt size is made-to-order. Please allow 7 days for production, not including transit time.