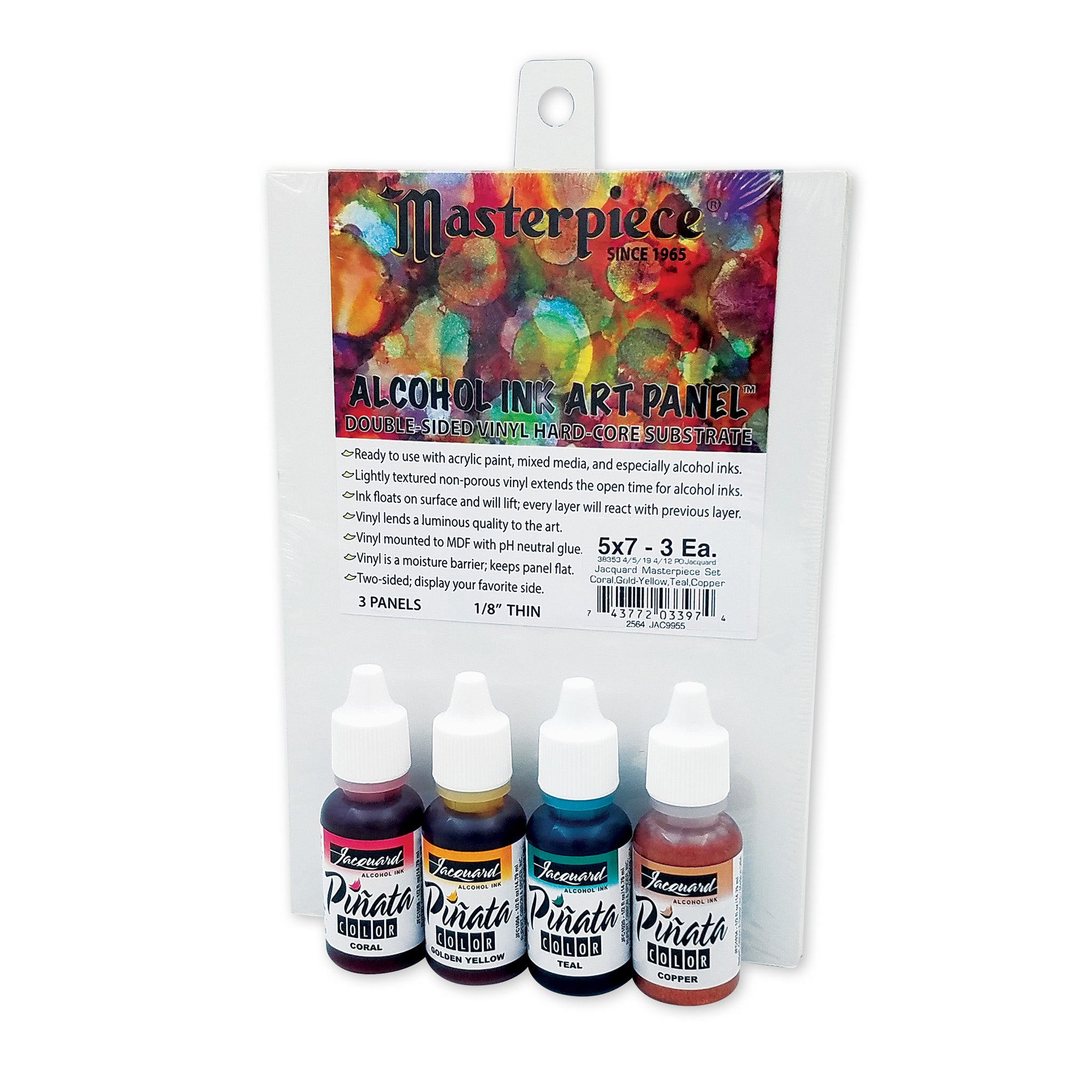 Piñata Masterpiece® Set
---
Highly saturated, fast-drying
Piñata Alcohol Inks
combined with lightly textured, warp-resistant Alcohol Ink Art Panels™ create this synergistic set. The double-sided panels extend open time for the inks (giving artists more control), and the vibrancy of Piñata Alcohol Ink is accentuated when applied onto the unique surface. The result is a beautiful, pearlescent finish!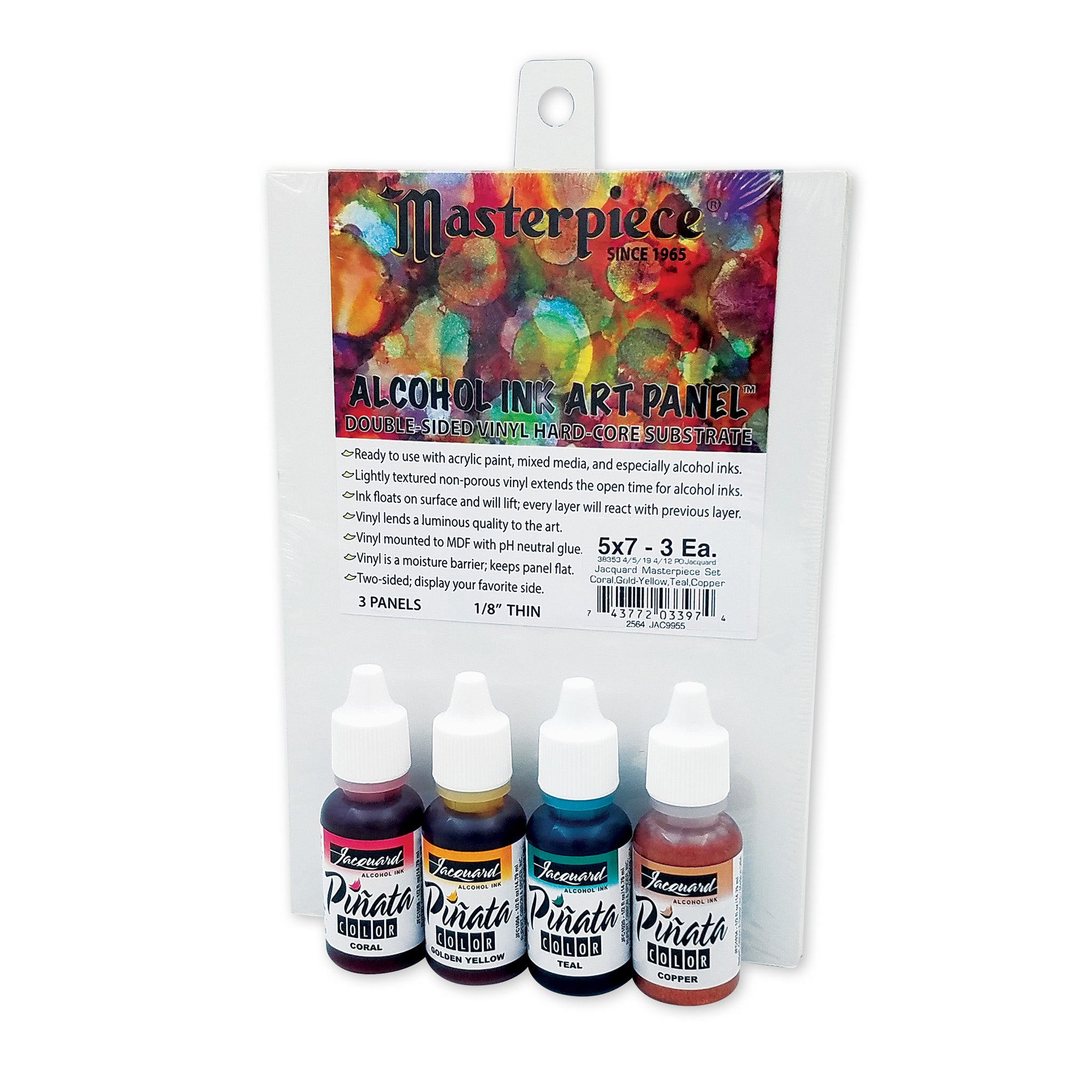 See how our Piñata Masterpiece® Set is used
NOTE: Use of any site content, including any/all images, without express and written prior permission from Jacquard Products is strictly prohibited. CLICK HERE to request permission for image use.