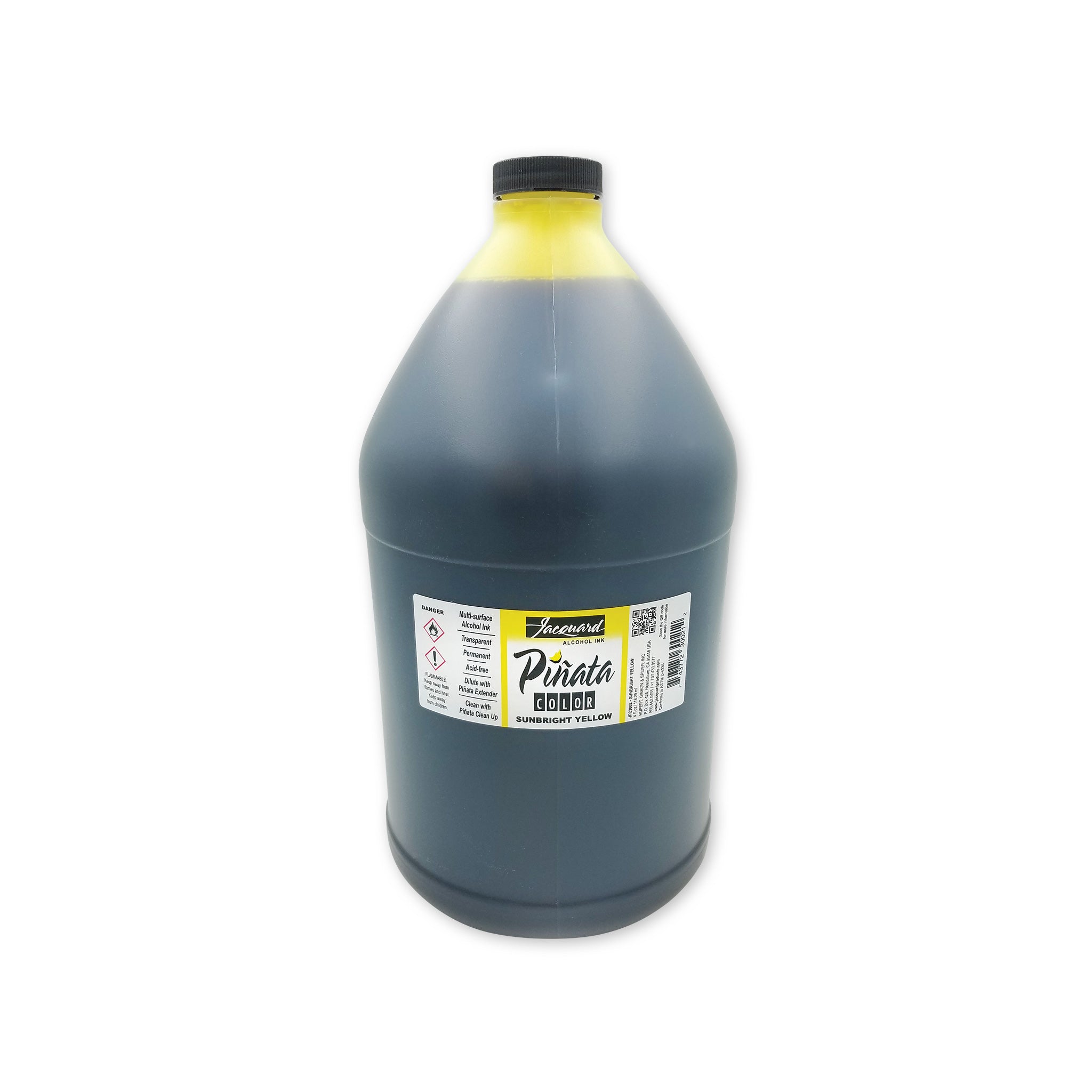 Available in 26 options





















Piñata Alcohol Ink - Size 2 (1 gal) - MADE TO ORDER
---
Also Available: Piñata Clean Up Solution in 4 oz and 1 gal
Also Available: Piñata Claro Extender in 4 oz and 1 gal
INTERNATIONAL CUSTOMERS: These items contain hazardous materials and cannot be shipped to certain countries outside of North America. If you are international, please email us at service@jacquardproducts.com  or call us at +1 707.433.9577 to find out if we can ship to your country PRIOR to ordering Piñata Alcohol Inks.
Piñata Colors are highly saturated, fast-drying alcohol inks for any hard surface, including glass, metal, plastic, ceramic, stone, leather, resin, polymer clay and more. Indelible and impervious to water, Piñata Colors clean up with alcohol and re-wet themselves, allowing for unique effects and techniques not easily achieved with water-based inks. As a dye-based, highly transparent ink*, Piñata Colors are unparalleled for vibrancy. Only the most lightfast dyes have been selected for the palette. Acid-free with excellent adhesive properties, Piñata Colors are the go-to inks for all non-porous surfaces.
NOTE: This product is made-to-order. Please allow 7 days for production, not including transit time.
Available in
4 oz size 1 gal
Pinata Alcohol Inks
See what artists are making with our Piñata Alcohol Ink - Size 2 (1 gal) - MADE TO ORDER
NOTE: Use of any site content, including any/all images, without express and written prior permission from Jacquard Products is strictly prohibited. CLICK HERE to request permission for image use.
Watch our How To Videos
l