Available in 3 options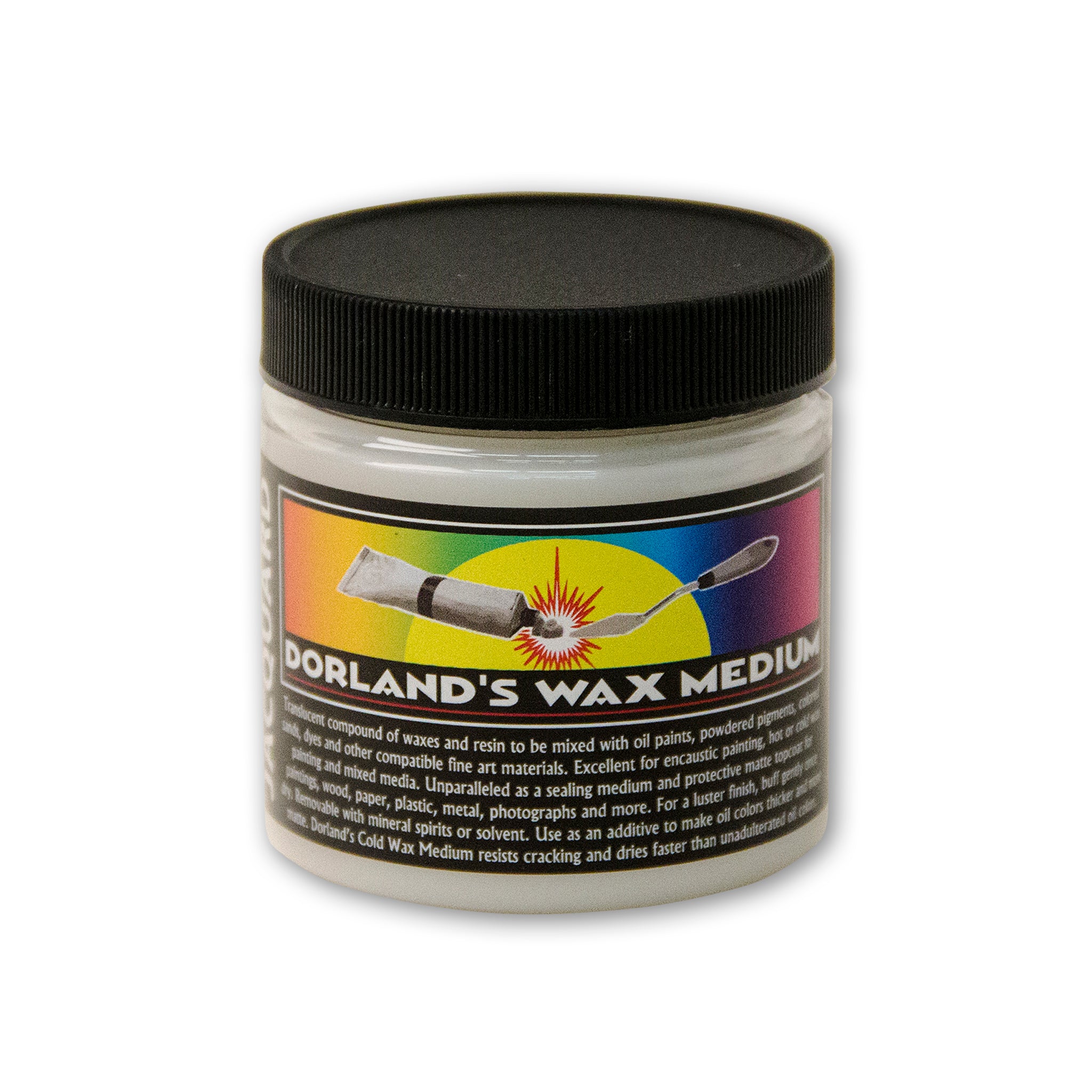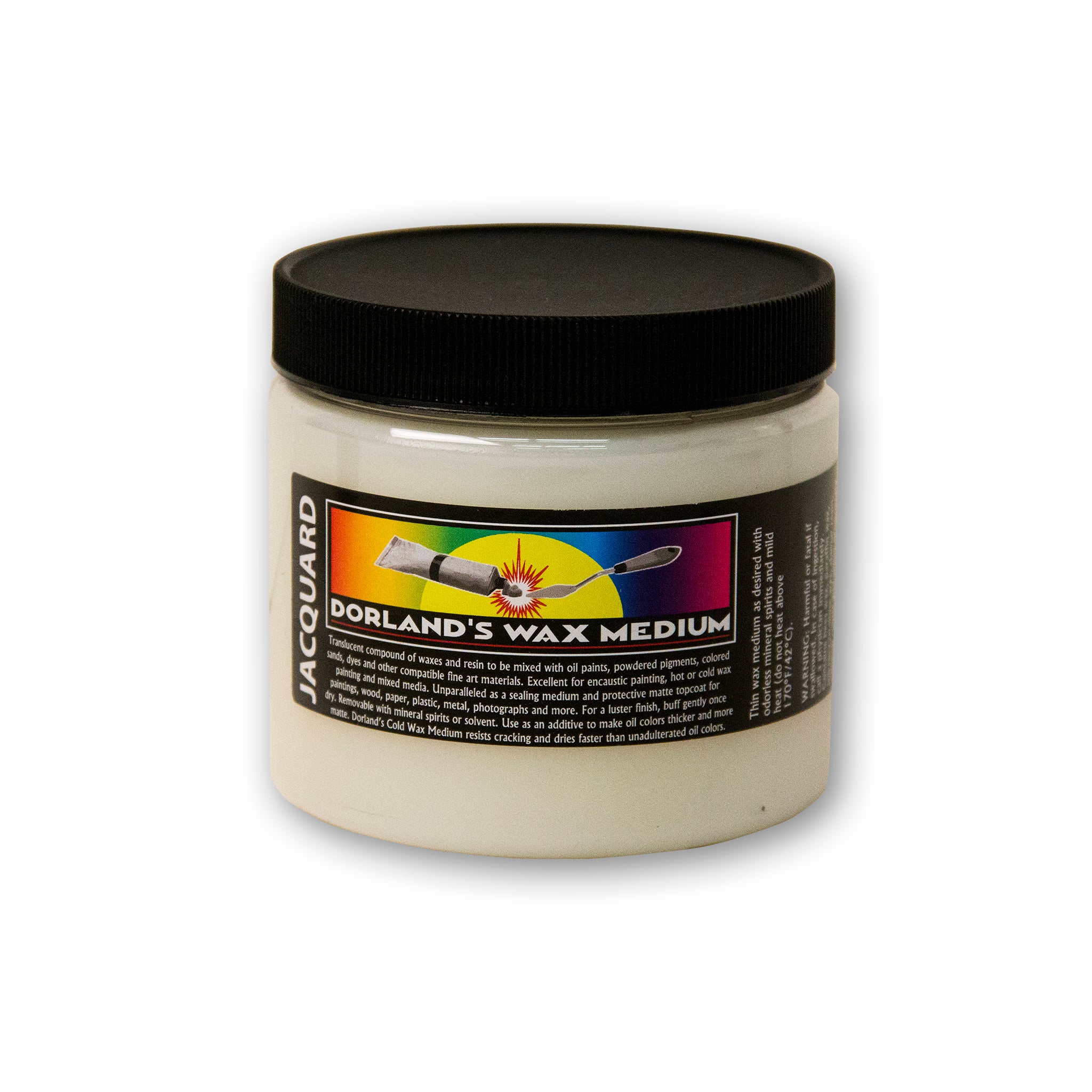 Dorlands Wax
---
Dorland's Wax is a versatile cold wax medium made from pure wax and damar resin. Popular as a protective topcoat for sealing and finishing a variety of media from oil paintings to collage, Dorland's Wax is especially popular as a varnish for watercolor and gouache paintings. Dorland's Wax provides a durable waterproof finish, adding depth to color and allowing for glassless framing and display. The finish is malleable: leave it rough for a matte effect or buff with a rag after drying for a uniform high gloss.
Mix Dorland's Wax with oil paints or powdered pigments like Pearl Ex to create a heavy bodied, super matte, fast-drying medium for "cold wax painting," perfect for creating unique textures, impasto effects, and for layering and palette knife techniques. By varying the ratio of medium to colorant, you can easily control the transparency or opacity of the color. Add mineral spirits or solvent to thin the viscosity or adjust the dry time.
Dorland's Wax also provides a beautiful finish on wooden objects, such as jewelry or furniture, as well as on metal, polymer clay, ceramics, drawings, photographs and more. Add a small amount of pigment, dye, oil color, or alcohol ink to tint the medium, or apply it straight for a classy, wax finished look.
Dorland's Wax is a sealant, varnish, and medium, all in one. It won't yellow over time, and will protect artwork for the ages.
Topcoat finish for:
Watercolors, gouache, oils, acrylic, wood, polymer clay, pencil drawing, pen and ink, pour art, canvas, encaustics, ceramics, mixed media, collage, art paper & more
Mixable with:
Oil colors, dry pigments, Pearl Ex Pigments, dye powders, charcoal, mineral spirits, turpentine, solvents & more
See what artists are making with our Dorlands Wax
NOTE: Use of any site content, including any/all images, without express and written prior permission from Jacquard Products is strictly prohibited. CLICK HERE to request permission for image use.