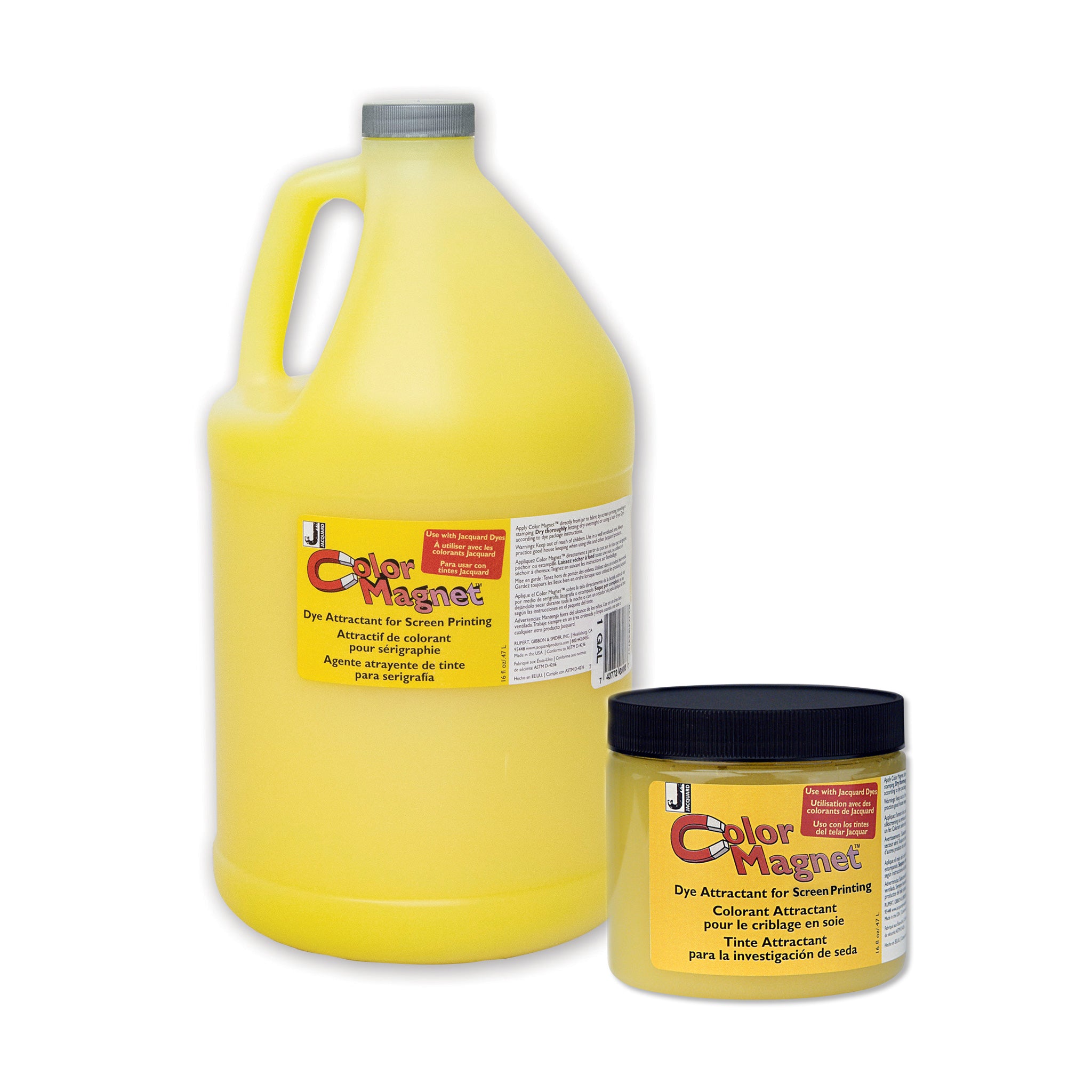 Available in 2 options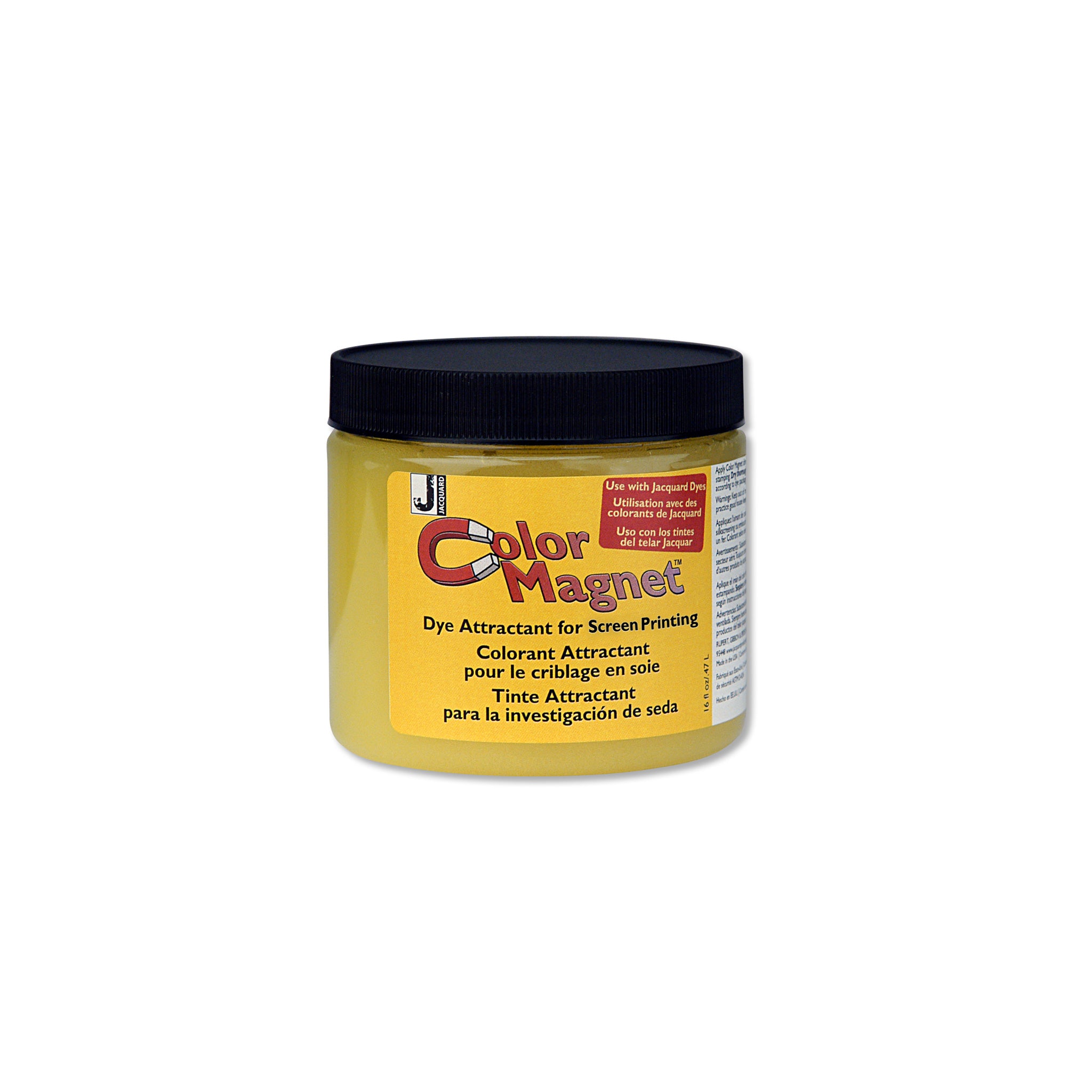 Color Magnet for Screen Printing
---
Color Magnet is a dye attractant that magically attracts more dye where it is applied. Use it in combination with most types of Jacquard dye. The more diluted the dye, the greater the contrast. For best results we recommend the immersion dyeing method. Color Magnet doesn't stiffen fabric, so the two-toned result is perfectly soft.
This thicker formulation of Color Magnet was made specifically for screen printing. It can also be used for stamping or stenciling.
Available in 16 fl oz and 1 gal.