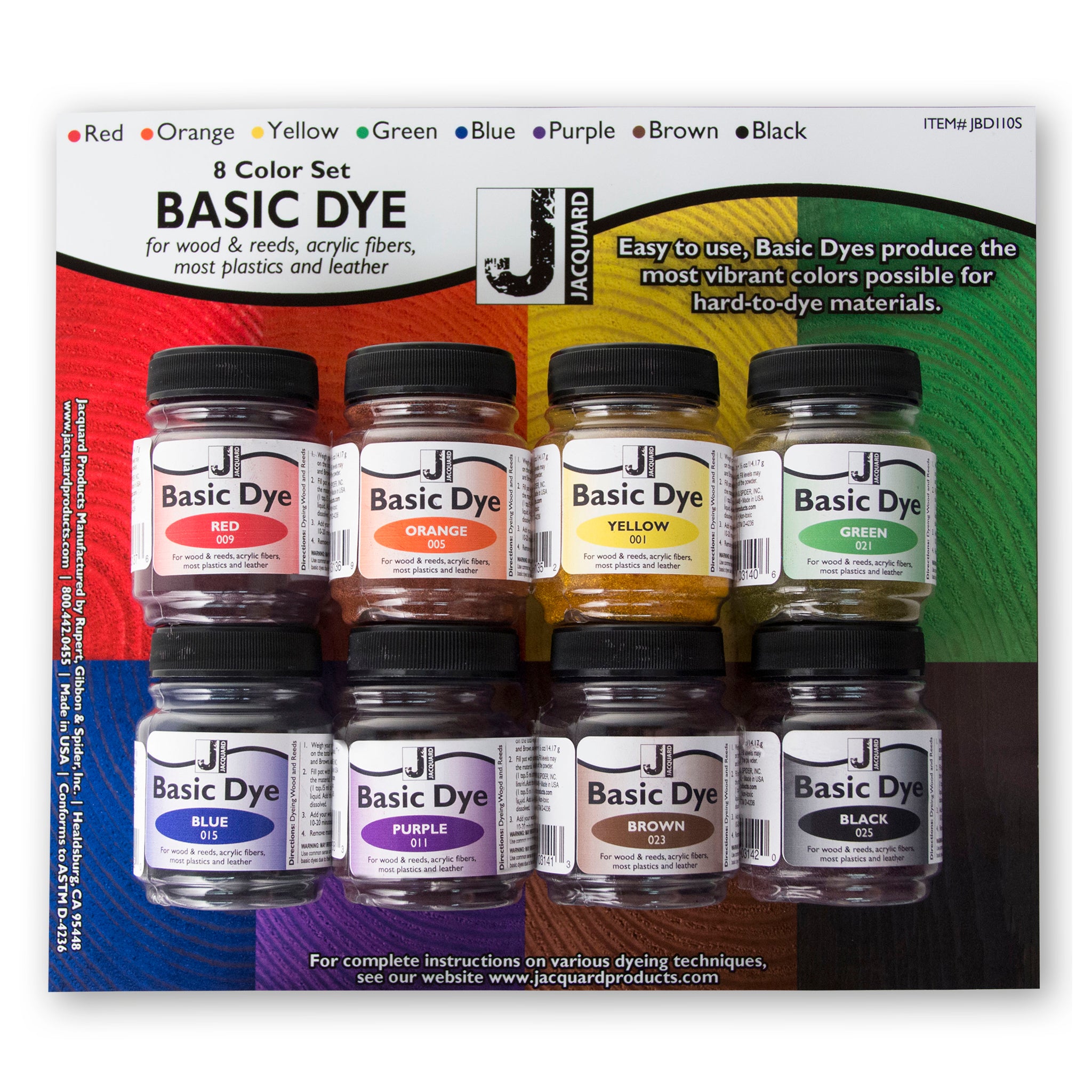 Basic Dye 8-Color Set
---
Jacquard
Basic Dyes
 are bright, beautiful and easy-to-use. The perfect colors for hard-to-dye substrates. Developed for acrylic, these dyes are also great on wood, reeds, straw, paper, leather and hemp! Use them for potpourri, wigs, buttons…the list is endless.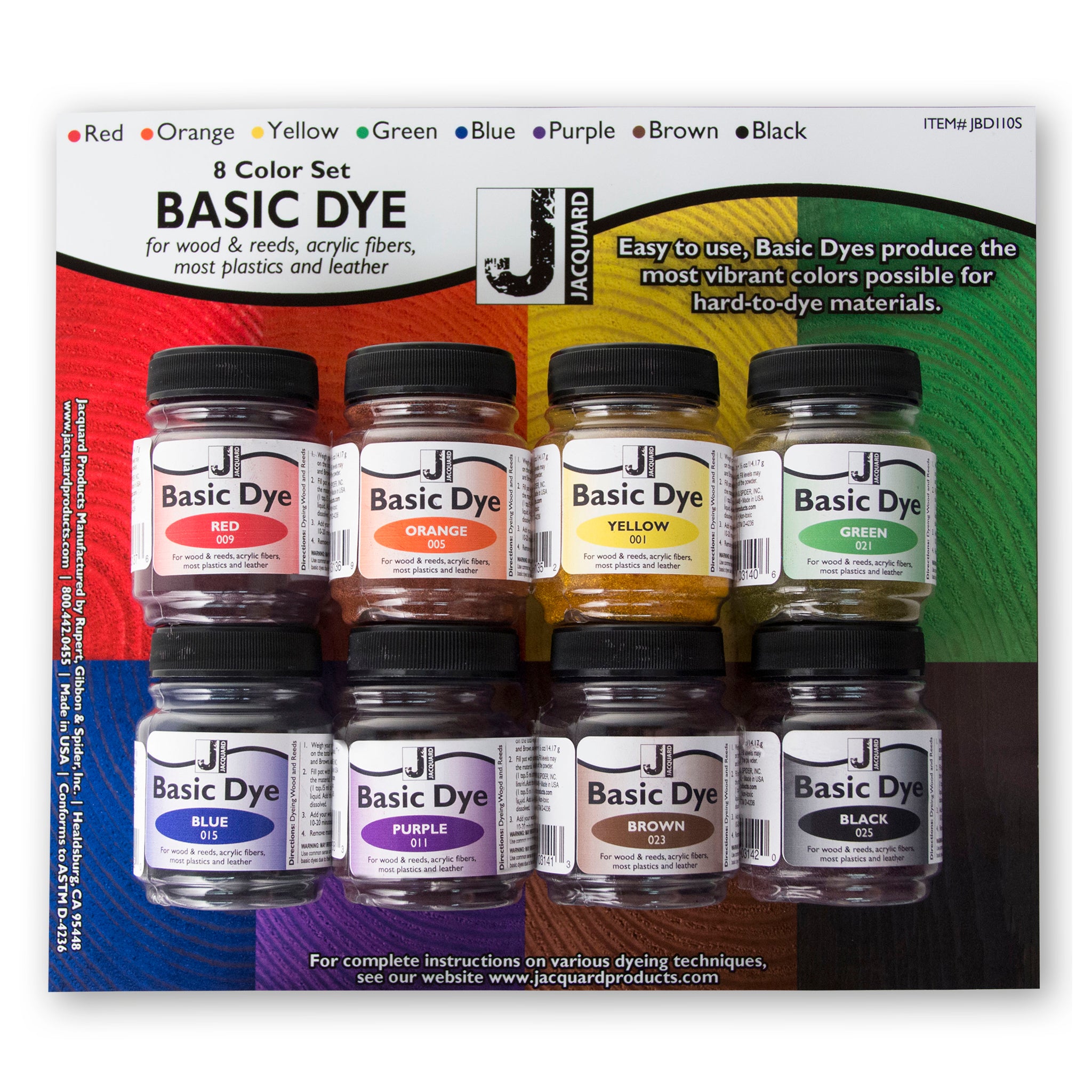 See what artists are making with our Basic Dye 8-Color Set
NOTE: Use of any site content, including any/all images, without express and written prior permission from Jacquard Products is strictly prohibited. CLICK HERE to request permission for image use.