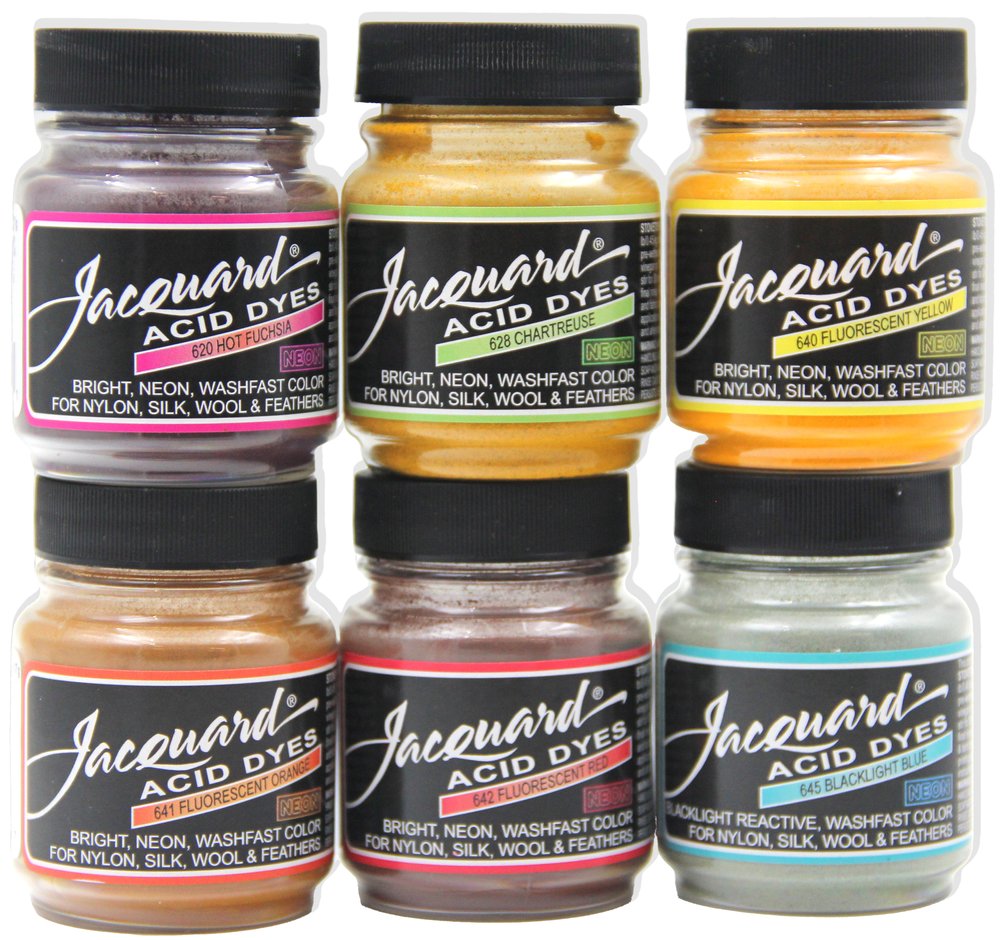 Acid Dye 6-Color Neon Set
---
The Neon Acid Dye Set includes all six of the fluorescent colors in the Jacquard Acid Dye line. These are the most electric and vibrant colors possible for silk, wool, nylon. The Blacklight Blue is especially unique: the color is pale and subdued under normal light, but glows brightly under blacklight.
Set includes:
-6x 0.50 oz/14.17 g jars of Acid Dye powder with the following colors: 
628 Chartreuse
640 Fluorescent Yellow
641 Fluorescent Orange
642 Fluorescent Red
645 Blacklight Blue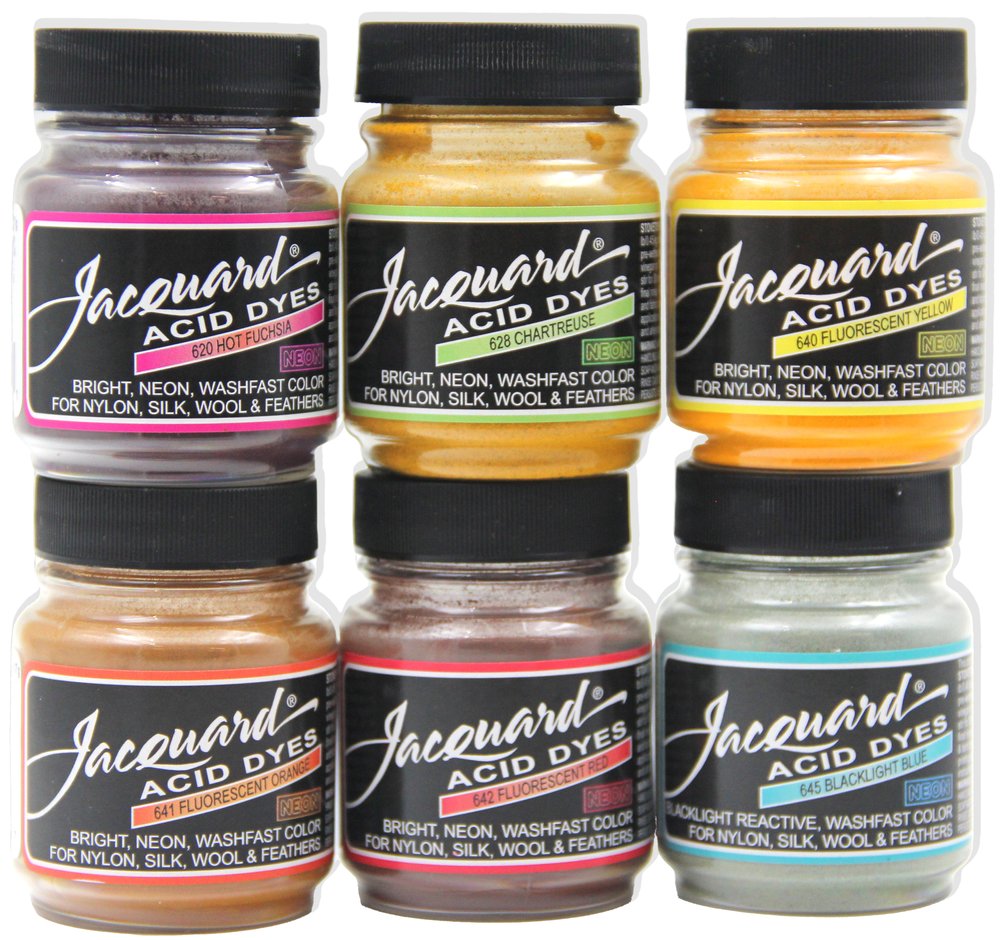 See what artists are making with our Acid Dye 6-Color Neon Set
NOTE: Use of any site content, including any/all images, without express and written prior permission from Jacquard Products is strictly prohibited. CLICK HERE to request permission for image use.