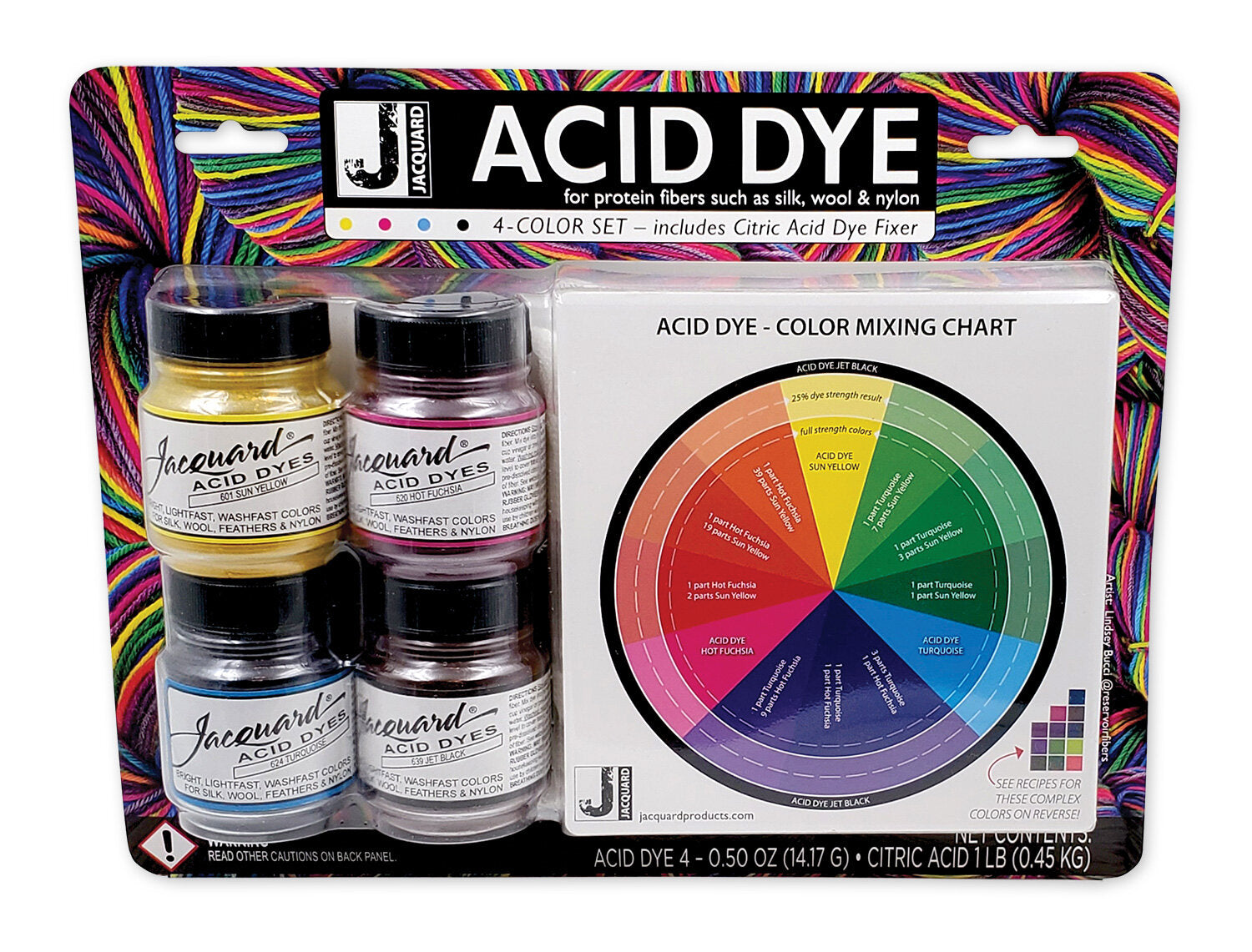 Acid Dye 4-Color Set with Citric Acid
---
Jacquard Acid Dyes produce the brightest, most brilliant colors possible for protein fibers. Used for yarn and garment dyeing (immersion method) or for painting and printing applications (using steam setting), these colors can be mixed to produce practically any color in the spectrum! 
Set includes:
Set includes:
- 1 lb/0.45 kg of Citric Acid dye fixer
- Acid Dye Color Wheel Mixing Chart
- 4—0.50 oz/14.17 g jars of Acid Dye powder with the following colors: 601 Sun Yellow, 620 Hot Fuchsia, 624 Turquoise, 639 Jet Black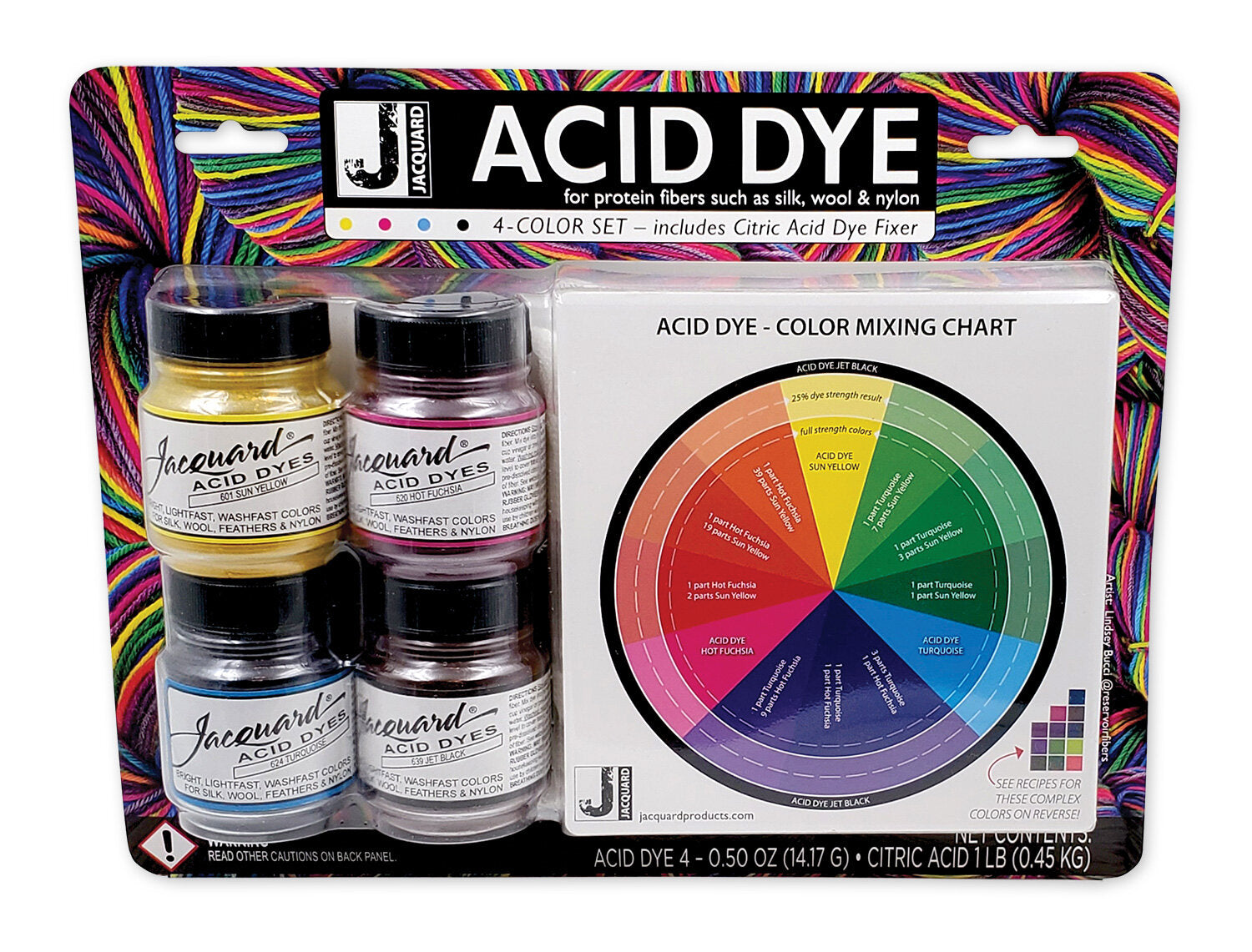 See what artists are making with our Acid Dye 4-Color Set with Citric Acid
NOTE: Use of any site content, including any/all images, without express and written prior permission from Jacquard Products is strictly prohibited. CLICK HERE to request permission for image use.