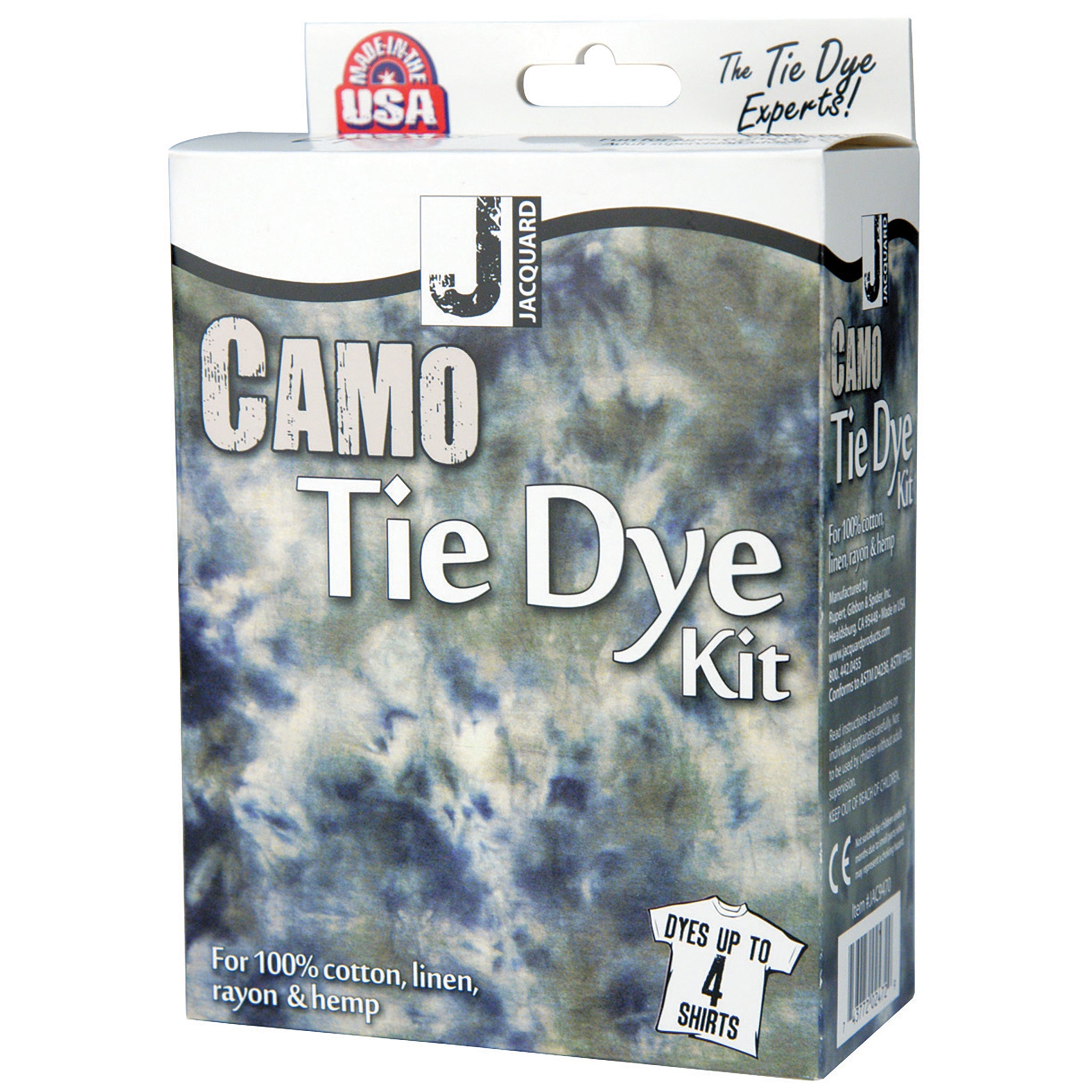 Camo Tie Dye Kit
---
Creating a true camouflage look using the tie dye technique has, until now, been tricky with inconsistent, unpredictable results. The tie dye experts at Jacquard Products have created an easy-to-use Camo Tie Dye Kit to make things easier. Our three-color Camo Tie Dye Kit features a special dyeing process using the same high-quality materials found in all of Jacquard's professional products.
This kit has a unique tie dye method designed to get the best Camouflage look. Complete instructions for the Classic Camo pattern are included as well as ideas for creating 3 other dye patterns.
NOTE: You will need to supply the fabric. Dyes up to 4 t-shirts.
Included in this kit:
  2 applicator bottles of Procion MX dye (1 each in Olive and Black)
  1 container of Bronze Procion MX dye (for immersion bath)
  Soda Ash dye fixer
  Gloves
  Rubber Bands
  Instructions with tying patterns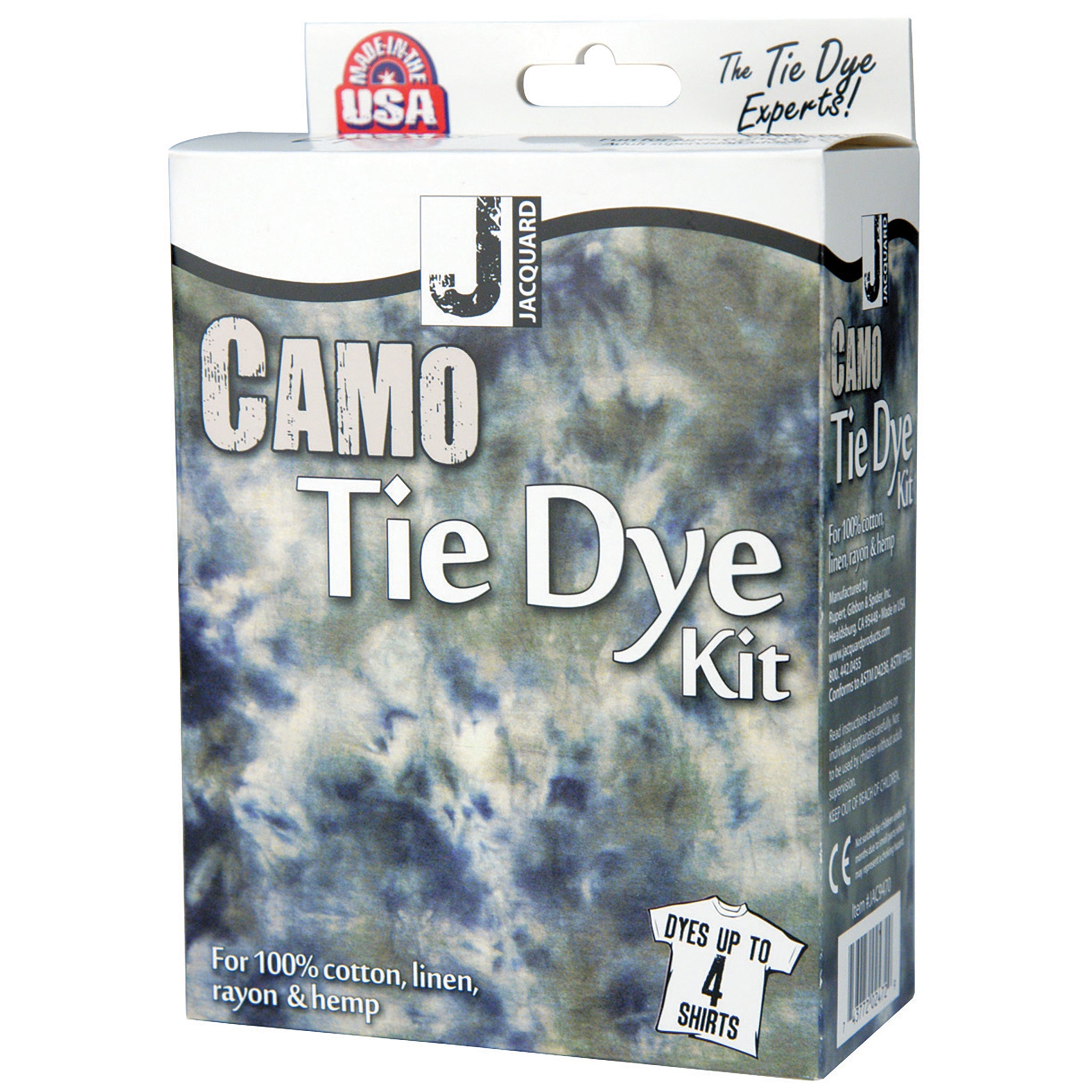 See what artists are making with our Camo Tie Dye Kit
NOTE: Use of any site content, including any/all images, without express and written prior permission from Jacquard Products is strictly prohibited. CLICK HERE to request permission for image use.