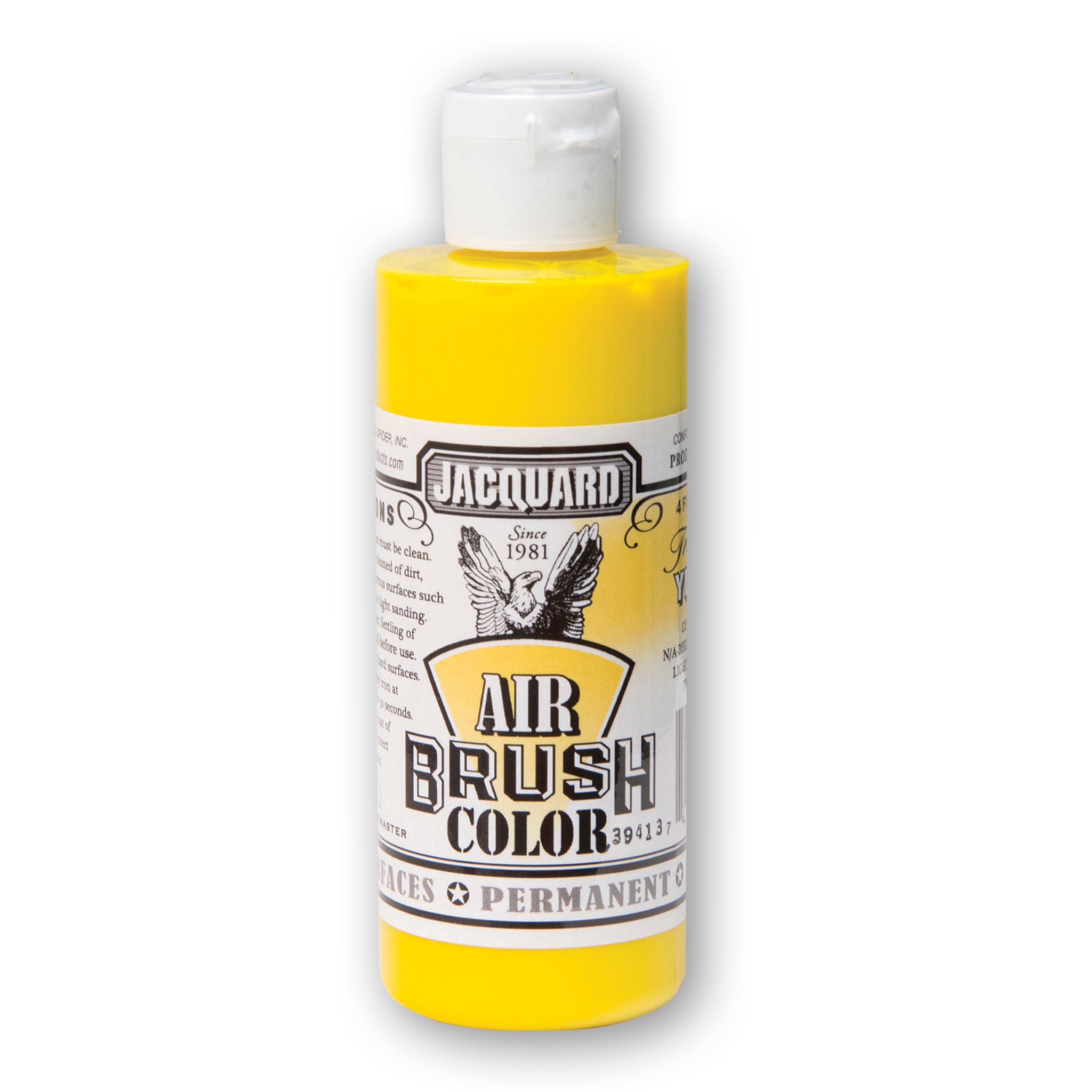 Available in 54 options

































Airbrush Color
---
Jacquard Airbrush Color meets the needs of artists like never before, raising the bar for quality, economy and versatility. Originally formulated for textiles, the exceptional durability, unsurpassed coverage and superb flexibility of Jacquard Airbrush Color has attracted artists of every ilk. The go-to paint for custom shoe and sneaker painting, it resists cracking, peeling and chipping better than any other brand. With excellent adhesion on many non-traditional surfaces such as vinyl, leather, plastic and rubber, these paints are also soft to the touch and exceptionally washfast on fabric. Formulated for easy spraying right out of the bottle with no additives or adulteration required, these odorless, non-toxic and water-based fluid acrylic paints perform well even at low pressures, with minimal tip-dry and clogging.  

See what artists are making with our Airbrush Color
NOTE: Use of any site content, including any/all images, without express and written prior permission from Jacquard Products is strictly prohibited. CLICK HERE to request permission for image use.