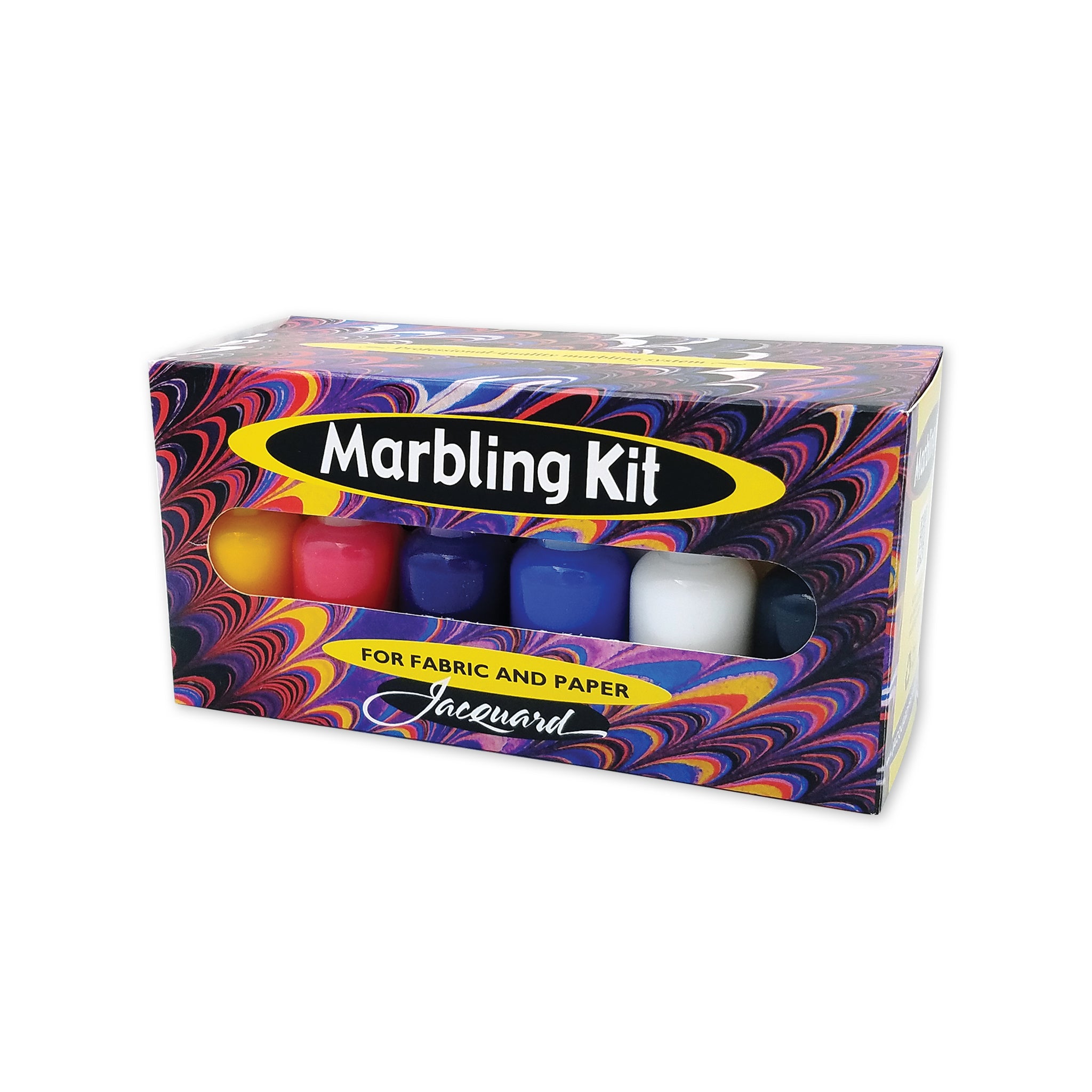 Marbling Kit
---
The ancient art of paper marbling has historically been associated with the book arts. The technique involves floating paints on the surface of a gel-like medium (known as the "marbling size") and then transferring this floating design onto paper or fabric. Use this traditional technique to make your own patterned fabric, one-of-a-kind wrapping paper, greeting cards, fine art and more. Each design is as unique as a fingerprint! The Jacquard Marbling Kit is easy to use and gives professional-quality results. A great group activity!
NOTE: You will need to supply paper or fabric.
Included in this kit:
   6 Marbling Colors, 1/2 fl oz/14.79 ml each: yellow, red, violet, blue, white & black
   1/2 fl oz/14.79 Synthetic Gall
   4 oz/113.40 g Alum (mordant)
   1 oz/28.35 g Carrageenan
   Instructions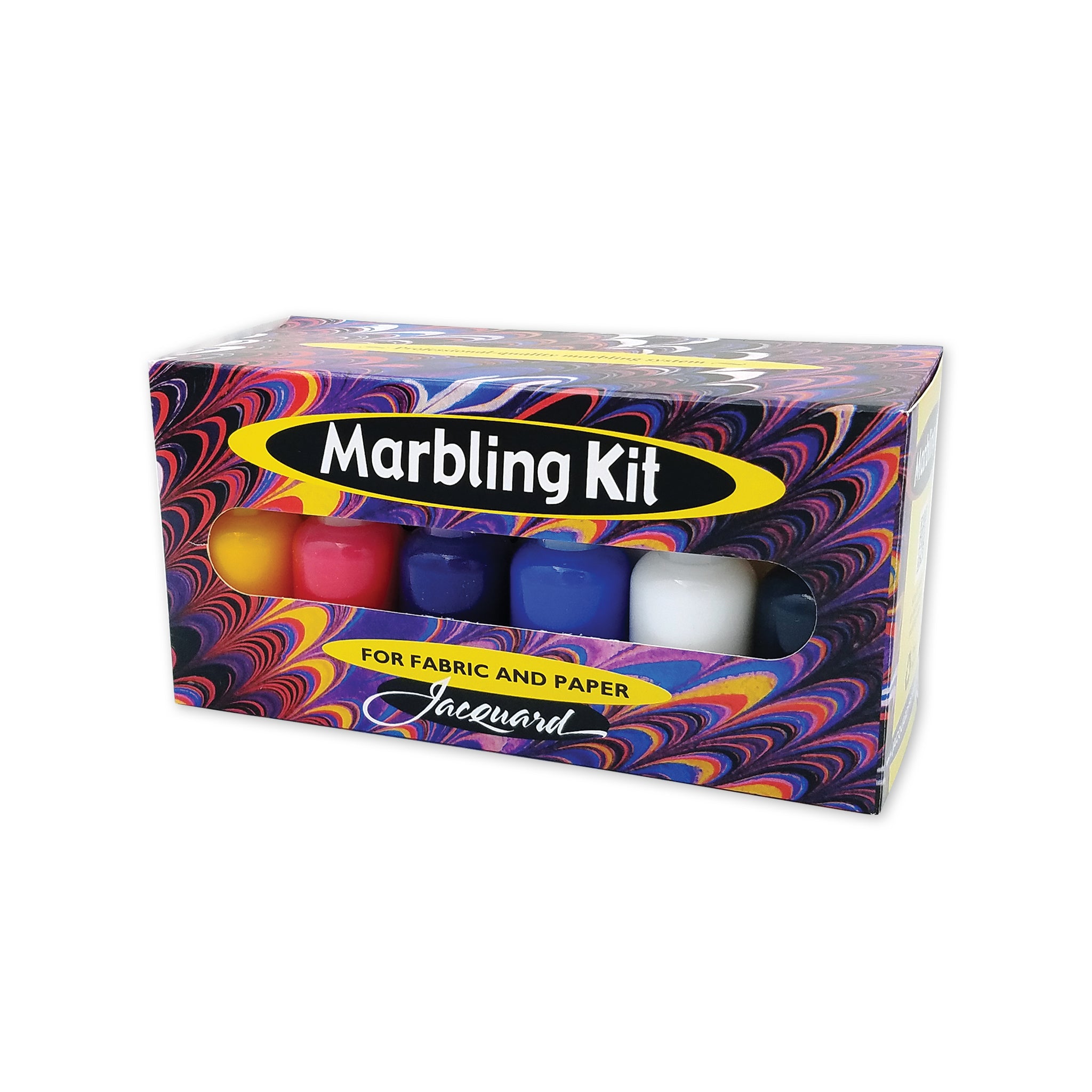 See what artists are making with our Marbling Kit
NOTE: Use of any site content, including any/all images, without express and written prior permission from Jacquard Products is strictly prohibited. CLICK HERE to request permission for image use.