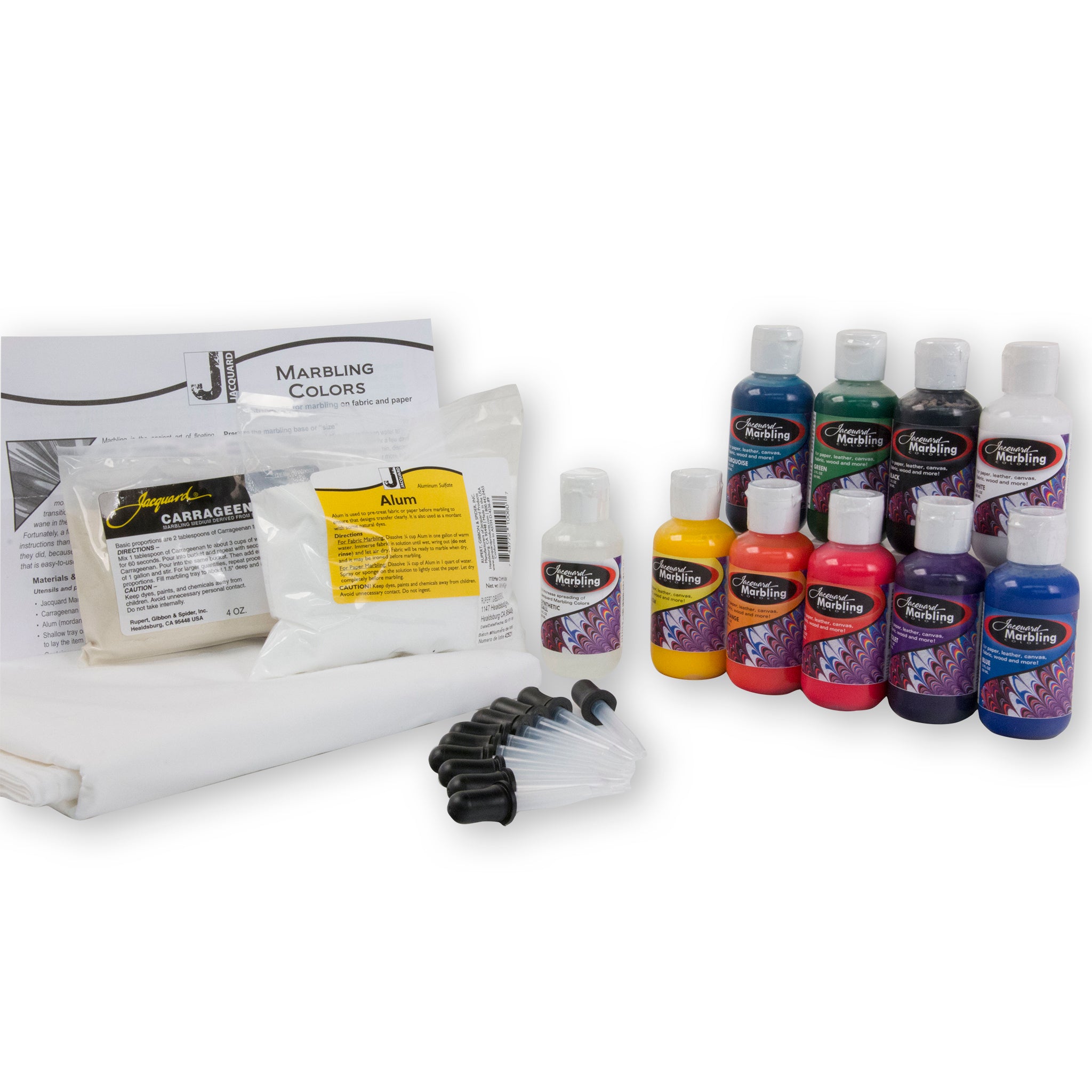 Marbling Class Pack
---
The ancient art of paper marbling has historically been associated with book arts. The technique involves floating paints on the surface of a gel-like medium (known as the "marbling size") and then transferring this floating design onto paper or fabric. Jacquard's Marbling Class Pack makes marbling easier than ever and allows students to experience this traditional technique with professional-quality results. Students can create their own patterned fabric, one-of-a-kind wrapping paper, greeting cards, fine art and more. Marbled fabric can be incorporated into a large project such as a class quilt or individual pillow covers, wall hangings and more. Each design is as unique as a fingerprint. A great group activity!
NOTE: You will need to supply fabric or paper for marbling, newspaper strips/paper towels, shallow pans/trays for marbling, container & whisk for mixing the marbling size and various hair picks, combs, rakes, skewers or stylus for "combing" patterns.
Ages 8+ (recommended for up to 30 individuals).