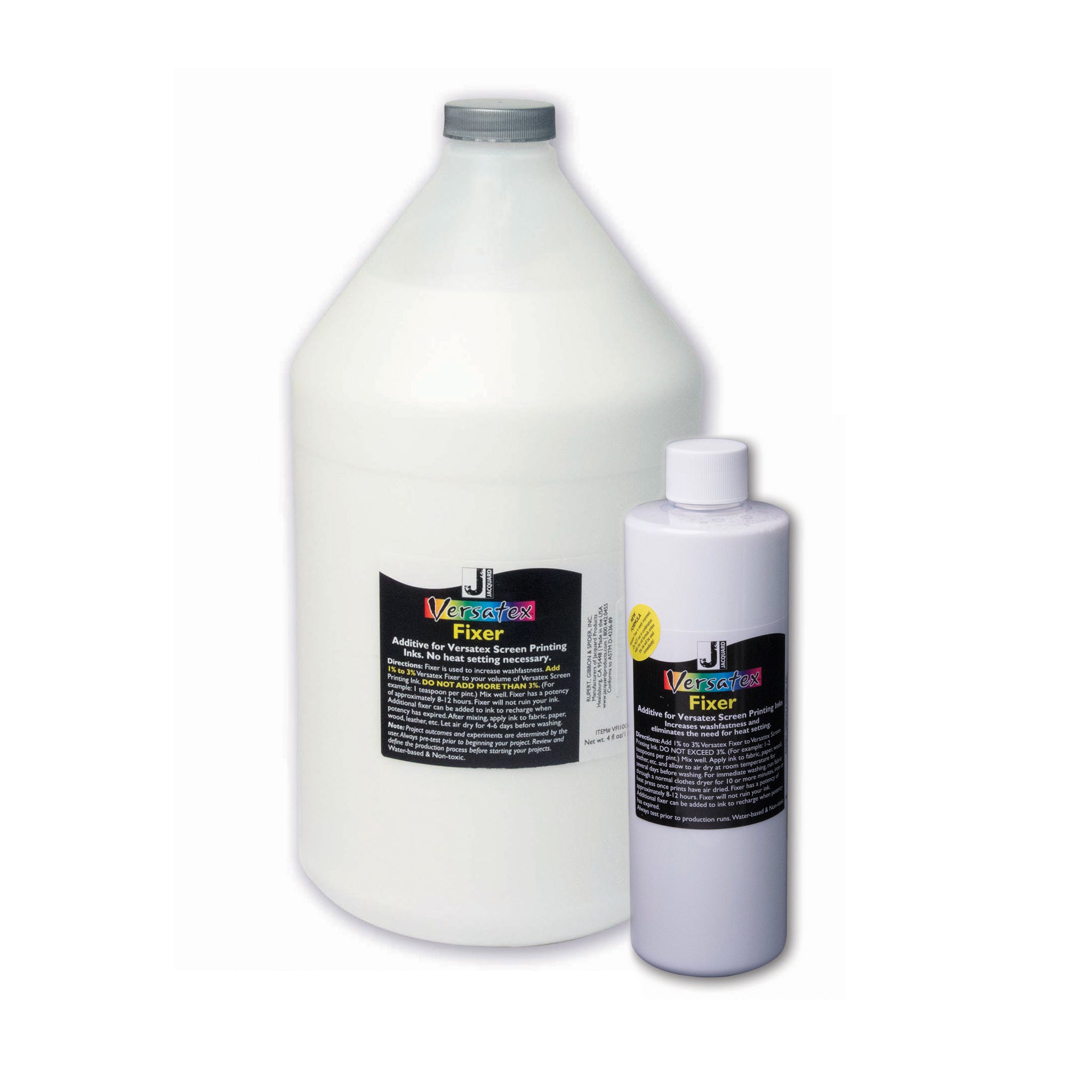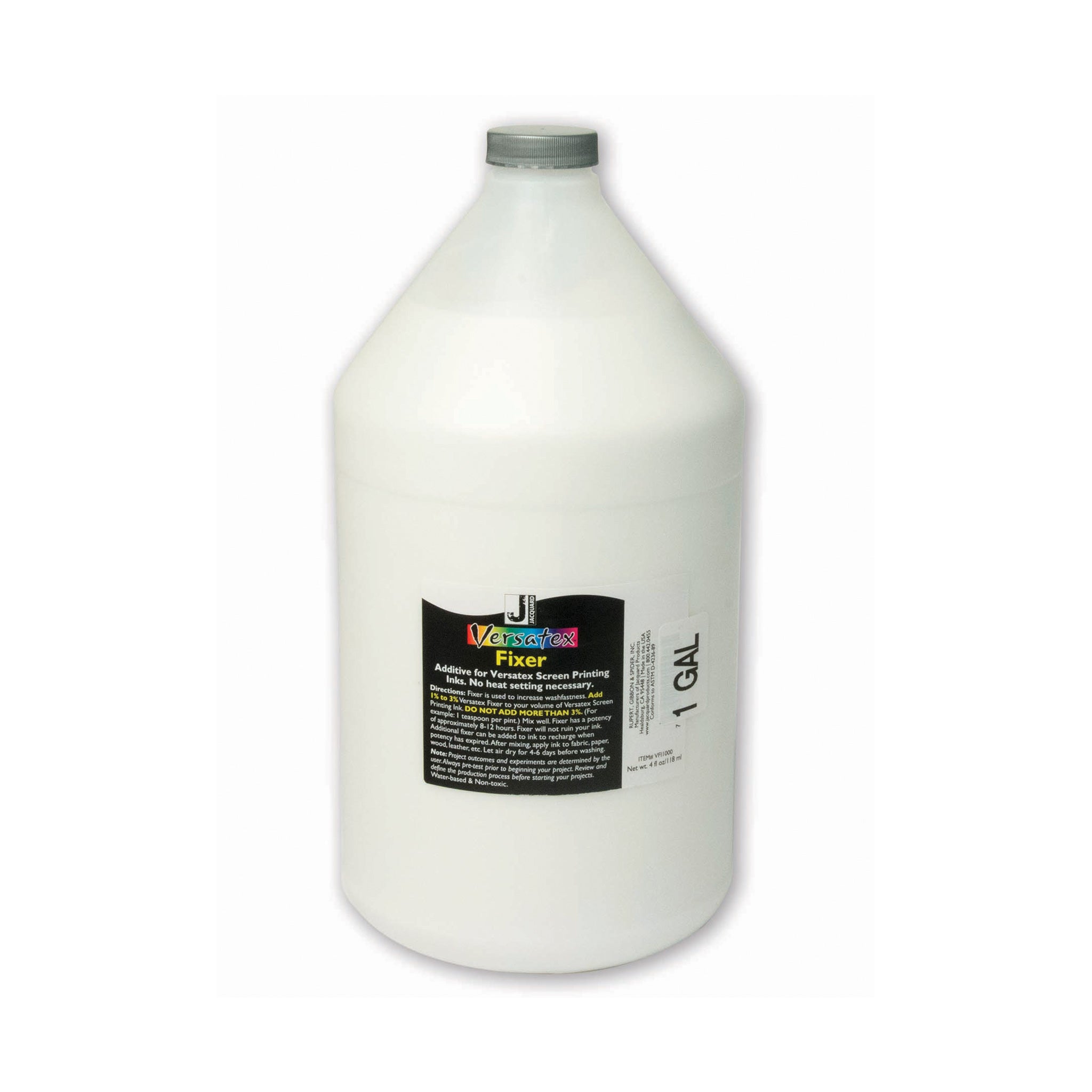 Versatex Fixer (16 fl oz, 1 gal - MADE TO ORDER)
---
Additive for Versatex Screen Printing Inks
Increases washfastness and eliminates the need for heat setting.
NEW FORMULA - Versatex Fixer is newly improved and fixes better than ever!*
*NOTE: the improved formula is incompatible with the old fixer. Do NOT use in combination with the old fixer unless the ink will be used immediately!
Available in 16 fl oz and 1 gal*.
*NOTE: 1 gal size of this product is made-to-order. Please allow 7 days for production, not including transit time.