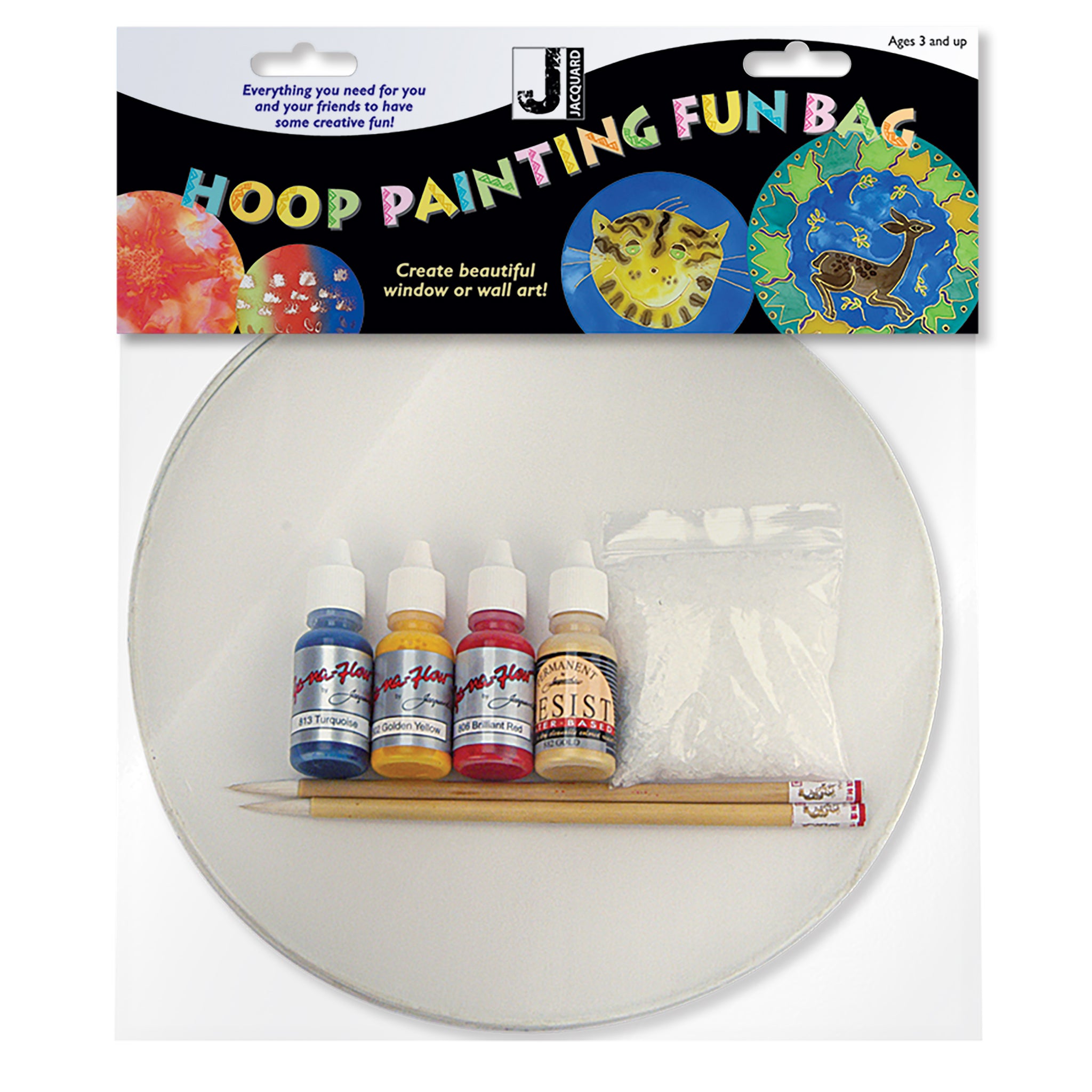 Hoop Painting Fun Bag
---
Paint and/or sun print these 100% silk hoops, with Dye-Na-Flow flowable paint, to create beautiful window/wall art.
Two options:
   Use the resist to outline your designs, and then fill in with Dye-Na-Flow.
   Paint the entire hoop with Dye-Na-Flow, and place objects on top for sunprinting.

NOTE: The special adhesive used to glue the silk to the metal ring may become very tacky in certain environments, which may cause the hoops to stick together. Most of the time, they are easy to separate. Hoops that are difficult to separate should be placed in the freezer for half an hour. Once cold, the glue will no longer be tacky, and the hoops will easily come apart.
All the tools and supplies you need are included in this kit:
   3 (9.5"/24.13 cm) 100% Silk Hoops
   2 Brushes
   1/2 fl oz/14.79 ml Dye-Na-Flow colors (1 each in: Turquoise, Brilliant Red and Golden Yellow)
   1/2 fl oz/14.79 ml Permanent Water-based Resist (Gold)
   1 oz/28.35 g Silk Salt
   Instructions and tips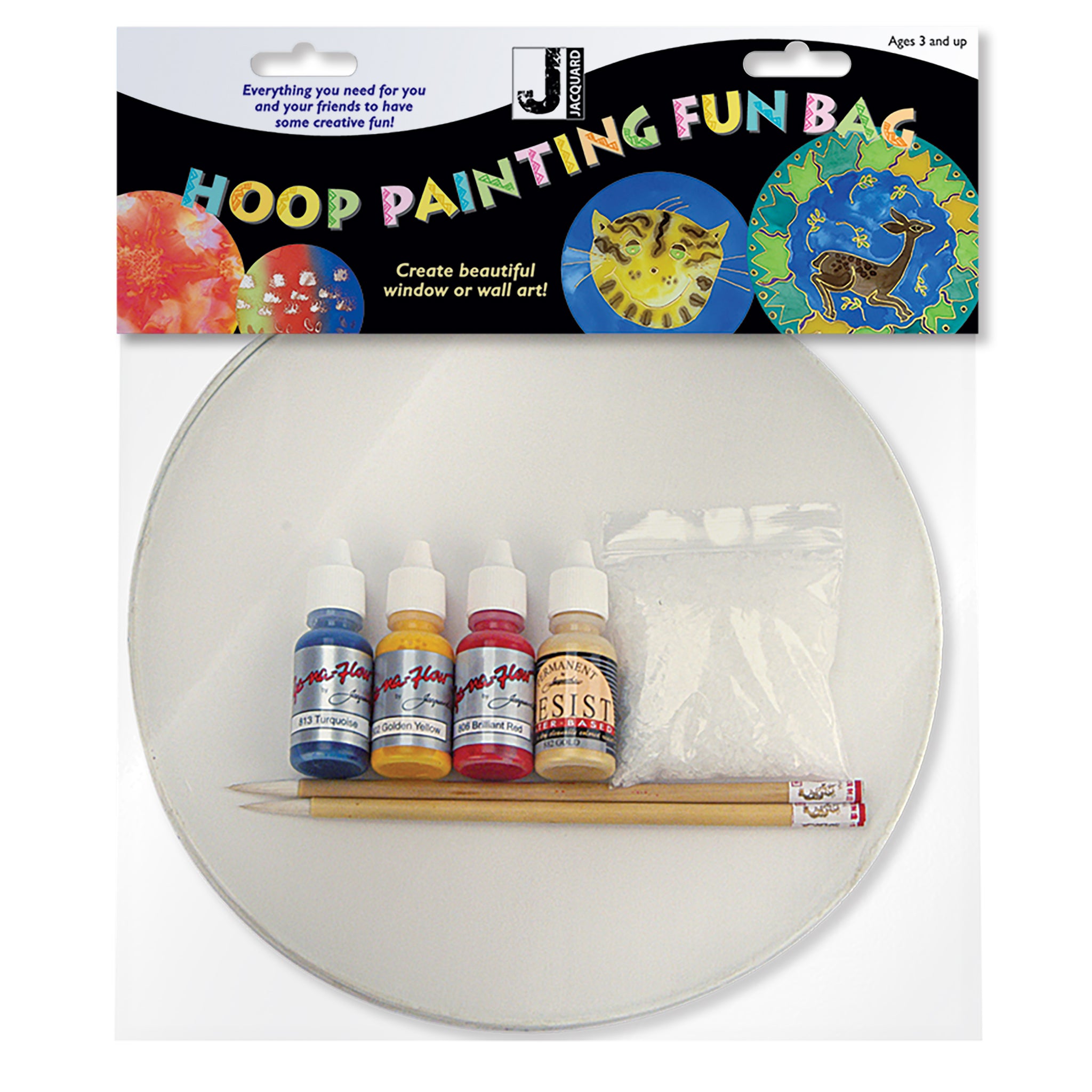 See what artists are making with our Hoop Painting Fun Bag
NOTE: Use of any site content, including any/all images, without express and written prior permission from Jacquard Products is strictly prohibited. CLICK HERE to request permission for image use.